The world's most scenic road trips

A road trip is one of the best ways to pack numerous sights into a short span of time, whether your next getaway is with your closest friends or you're exploring solo. There's also a road trip experience for just about any type of traveller - be it an afternoon spent snaking up a road that cuts through rocky terrain in the UAE or long, expansive routes that can take multiple days and give way to volcanoes, lagoons and magnificent views of Patagonia. Check out some of the most beautiful and scenic road trips around the globe, below. 
Jebel Hafeet, United Arab Emirates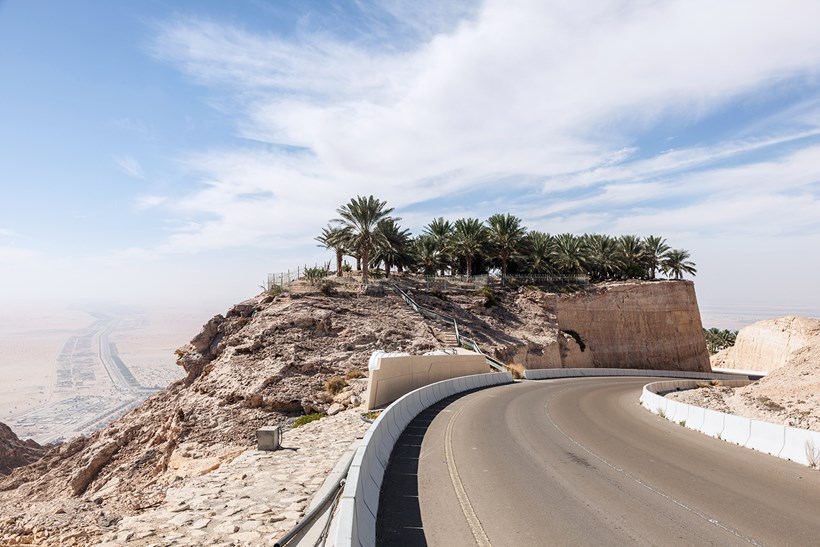 If you're short on time but still want to fit in a road trip while you're visiting the UAE, book a drive to Jebel Hafeet. This 7-mile blacktop roadway cuts up through rocky terrain in Al Ain - located on the border of Oman and the Abu Dhabi emirate. Once you've made your way to the top, stop off at the Mercure Grand hotel for a bite to eat and to take in the views at 3,000 feet. As you make your way back down, explore the charming Al Ain Museum or cool off at the Green Mubazzarah (a real-life oasis).
Pacific Coast Highway (State Route 1), California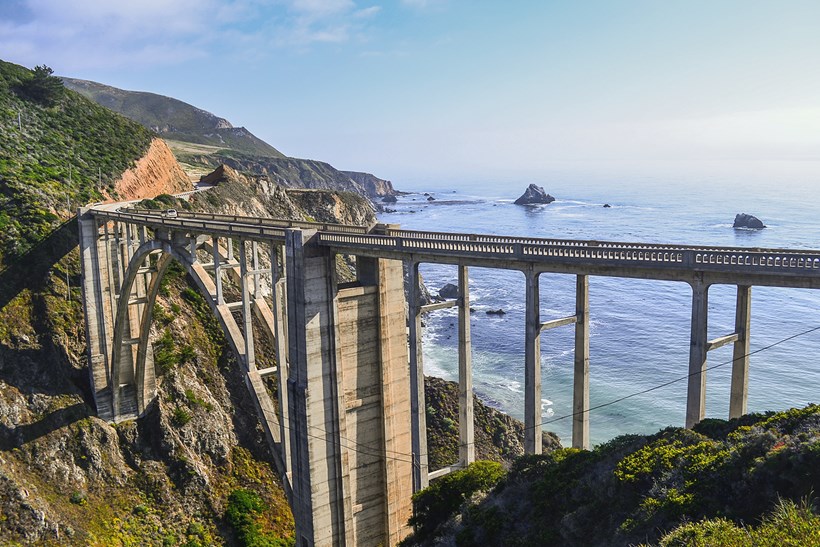 Perhaps the best way to fit in the many sights California has to offer is by driving the iconic Pacific Coast Highway (State Route 1). This winding road snakes along the California coast, beginning in Orange County's Dana Point and ending in Leggett, near Mendocino County. The entire drive, which features mountainous scenery on one side and sheer cliff faces giving way to views of the Pacific Ocean on the other, takes roughly 10 hours to complete and covers about 650 miles. You could easily spend days slowly making your way through this winding road, stopping off at the numerous must-see spots, including Huntington Beach, Big Sur, seaside towns like Carmel-by-the-Sea and San Simeon (mainly to pay a visit to the opulent Hearst Castle). Santa Ynez Wine Country, located north of Santa Barbara, is worth a stop off for an afternoon of wine tasting. Check our our latest USA travel deals here.
Milford Road, New Zealand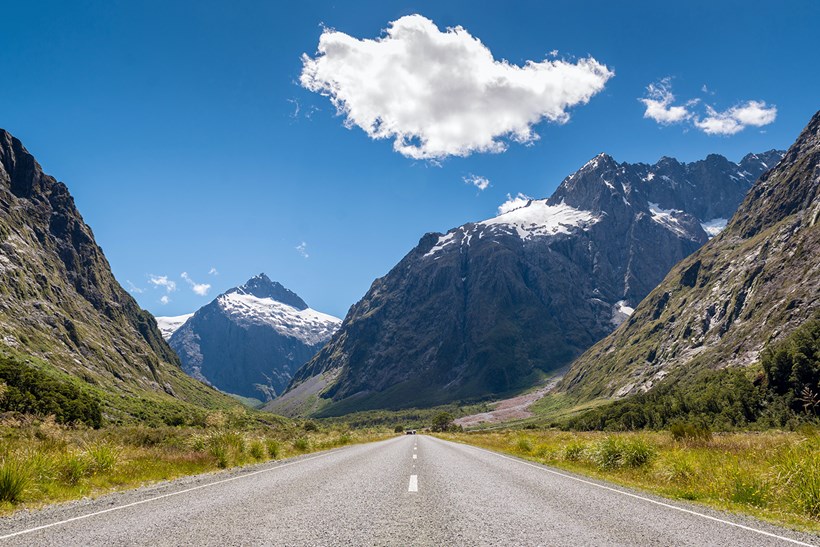 Those with an adventurous streak and looking to book a visit to New Zealand this year should consider tackling the Milford Road. This road trip runs from Te Anau to Milford Sound, both located on the South Island. The journey takes 2.5 hours if you drive straight through and is closer to eight hours if you plan on stopping off at the various points - which you absolutely should.
Over the course of this 144-mile stretch, you'll be met by imposing mountain ranges, crystal-clear lakes and roaring waterfalls: You might even recognize some of the scenery from the "Lord of the Rings" trilogy. Considering stopping off at Eglinton Valley (several areas were used in the filming of "The Fellowship of the Ring"), part of Fiordland National Park and ideal for spotting rare or endangered species. You'll also drive through The Homer Tunnel, cut from solid granite and an indication that you're approaching Milford Sound. A word to the wise: Though going during the winter months (May to September) might seem like an obvious choice to escape summer crowds, road conditions can be dangerous, so take necessary precautions. 
The Atlantic Road, Norway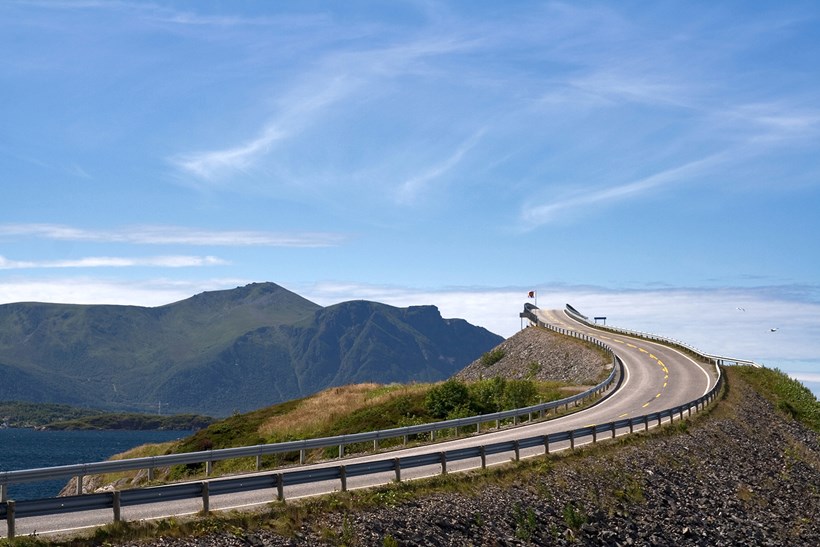 If you're in search of a road trip that offers both magnificent views of foaming seas and a variety of outdoor activities, consider embarking on a trip down the Atlantic Road. Running through archipelagos in the municipalities of Eide and Averoy, this 5.2-mile road features eight different bridges and offers spectacular views of the Norwegian Sea. While the scenery alone is worth the drive, head down this vast expanse and consider spending the day fishing from one of the several fishing bridges; exploring the marine life below with a diving trip; enjoying an afternoon of birdwatching on the Fræna peninsula; or cycling part of the way. 
Ruta 40, Argentina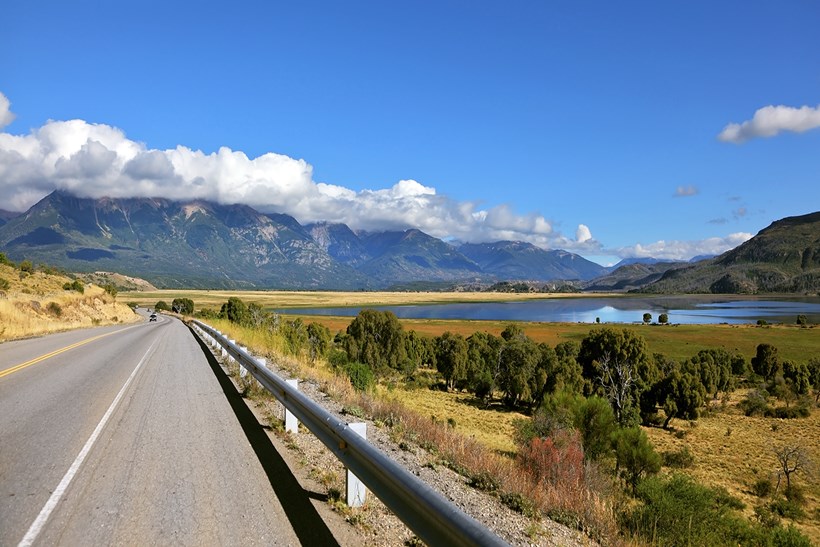 Travellers who have a bit more time on their hands will want to consider tackling the 3,246-mile Ruta 40. Argentina's longest road runs from Cabo Virgenes in the south all the way up to La Quiaca in the north. The route takes visitors past 20 national parks, across more than 20 rivers and through 11 provinces. Sites of interest include the mountains of Patagonia; lava gorges and lagoons in the Mendoza Province; the volcanic mountain Volcan Maipo (best viewed from Laguna del Diamante); and the snow-capped Nevado de Cachi mountains. Those looking to undertake this trip should consider hiring a 4-wheel drive vehicle to tackle both the strong winds and poorly maintained roads. 
---
Ashley Bess is an editor turned freelancer writer who describes herself as short, opinionated, recently repatriated, lover of gin and travel and with a head full of useless song lyrics and movie quotes