The Barcelona You Won't Find in a Guidebook

After taking a trip to Barcelona, I moved here with my family. It's one of those places that grabs hold of you and never lets go! Now, three years later, it's hard for me to imagine leaving.

Barcelona is a constant inspiration for my startup, Sharemrkt, a website where you can discover everything you want to experience in a city. I feel that now, more than ever, you can authentically engage with a place and make real connections. I'm excited to share my Barcelona with you!
EXPERIENCE
See the city through the eyes of a local

Withlocals hosts are passionate about Barcelona and love sharing their unique perspectives and favourite places with you. Before you know it, you'll be learning how to make paella in a chef's home, sipping vermut in an underground cocktail bar or following the legend of Saint Jordi and the Dragon on a family-friendly architecture tour through the Gothic Quarter.
Is a self-guided tour more your style?
Reach out to TripUniq and you'll be matched with your very own Travel Hero. It's like visiting a friend who knows the city and knows what you like. Whether it's local festivals, art galleries, concerts, sightseeing beyond the guidebook or local foodie spots, they will tailor-make an itinerary just for you. I love their motto "plan less, travel more!"
Plug into the party

Barcelona nightlife means you're spoiled for choices. But there's a secret to partying at the best clubs without paying the high prices: it's all about who you know. And you want to know Arsy. She is so well connected, she started Wedream Barcelona to hook you up with VIP entry and find the venue that fits your vibe. She even offers weekly passes, so you can club-hop at a fraction of the price.
And if you didn't bring your party crew with you, just download PartyWith and meet like-minded people nearby who are ready to hit the town.
EAT
Share a meal

Espai Egg, one of my favourite hidden gems, is tucked away on a quiet El Raval back street. Co-founders Alberto Zanrosso from Italy and Ella Galt from Australia made a new home in Barcelona nearly a decade ago and have been dreaming up ways to eat extraordinarily ever since. Think movie nights with themed multi-course dinners, cookery classes from fresh pasta to Kombucha and pop-up dinners. The in-house cafe offers a daily seasonal menu and, for the early risers, sunrise yoga and breakfast. You do not want to miss this feast of friends and food!
Catch my favourite pop-up brunch party

Greco's of Brooklyn sister-and-brother owners, Anita and Mark Greco, come from a big Italian family. They were born and raised in Brooklyn but spent every summer since childhood here in Barcelona. Now, they are serving three generations of family recipes daily for lunch and dinner. Every weekend, Greco's puts on an off-the-charts brunch and, at popular demand, will throw a Pop-Up Brunch Party complete with DJ, cava and multiple courses of brunch treats. Did I just hear someone say lemon ricotta pancakes?
Celebrate with your very own dinner party

I was invited to a dinner party over the holidays last year at Matilda & Cook, and it still tops my list as one of the best meals ever. Chef Marta Vidal Blanco creates a special energy in her eclectic loft space and garden – you feel as if you've stepped into another world, but instantly feel at home at the same time. While you're visiting Barcelona, why not celebrate with a dinner party thrown just for you and your friends? You also can join one of Marta's cookery classes, or stop by for a seasonal brunch most weekends.
EXPLORE

Discover Gracia's independent designers
I've curated a self-guided shopping trail of my favourite independent designers and eco-boutiques in Gracia, a neighbourhood rich with street culture, artists and plazas. Each shop is overflowing with inspiration, and you can meet the friendly local designers.

Stop 1
Independent designer Isabel Vallecillo


Stop 2
Columbian independent designer

Stop 3
Purpose built for a greener future

Stop 4
Handcrafted and sustainable for your home

Stop 5
Independent designers Elisabet Carlota and Elisenda Oms
Stop 6
Beautiful eco and sustainable fashion

Stop 7
Artist made eco handbags from Brazil
TIP: Remember in Barcelona 2:30 p.m. - 5:30 p.m. is siesta. Most shops are open 12:00 p.m. - 2:30 p.m. & 5:30 p.m. – 8:00 p.m.. All are open Monday - Saturday (except Lupe Giraldo is closed Monday)

I host a
Sharemrkt Wine & Walk
where you can visit boutiques and hear from designers about what inspires them. We will have local wine and chef-prepared dishes at each spot then finish with an after party and music. It's a fun way to connect with friends and artisans in a vibrant neighborhood, and we'd love for you to join us!
Get around town like the locals do

Just hop on a YEGO electric scooter. Download the app, book the nearest eco scooter, unlock it and off you go! Helmet included. Enjoy the open air on the way from Gracia to the beach, explore the narrow streets of El Born, or ride along one of the most famous streets in Europe, Passeig de Gracia. Once you reach your destination, just leave the scooter and, when you need to, grab another YEGO.
ADVENTURE

Go sailing on the Mediterranean Sea

It's great to walk by the Port of Barcelona, admiring all the sailboats, yachts, catamarans and speedboats. But with a little insider info, you can easily and economically get on the open sea. Nautal will connect you directly with owners to rent or charter their boat for a few hours or days.
Explore the Catalan coast surfer-style

Another great way to get on the water is by paddle board with Guidd. Local experts share their passion for nature with a multitude of outdoor activities, from paddling to surfing, all of them exclusive and personalised.
Take a road trip

Want to hit the open road? Perhaps a drive along the Costa Brava, or a bit further up to the Pyrenees to hike the GR-11. Drivy car share will save you the trouble of waiting in long car-rental lines with a car that you can instantly book on your block.
UNWIND
Chill out poolside

If your idea of ultimate relaxation is lounging poolside, go to ByHours and enjoy an afternoon pool pass. You can book micro hotel stays in 3-, 6- or 12-hour slots, which also come in very handy if you need to bridge the gap before check-in or after checkout. Genius!
Relax your mind and body

Sometimes when we see a place from a new perspective, we also tap into a deeper view of ourselves. Leslie Saglio can work with you one-on-one in a wellness coaching session. You can also join one of her yoga and meditation classes or wellness retreats.
Let the sounds of the city inspire you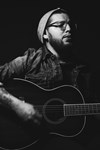 Barcelona is alive with music! Let the city inspire you to pick up a Spanish guitar or try your hands on a cajón drum.
Shine Music School
offers special traveler classes for all kinds of instruments. And if you're hooked, continue the lessons back home virtually via Skype.
FEEL AT HOME
I always wish I had a Local's Playbook when I'm travelling and need things that are at my fingertips at home. Here are a few favourite entries from my book.
Gym
Being away from home doesn't mean you have to give up your gym routine. GymForLess offers access to Barcelona gyms that locals love, minus the membership. With day passes to over 150 gyms all over the city available for just 5 to 10 euros, you can stay in shape and see the city!
Hair and make-up on location
Treat yourself to a new look with MI-KA Hair and Make-up on location. The owner and incredibly talented stylist, Michelle Stel, will come to you (or you can visit her salon) and transform you on the spot from day to night goddess.
Babysitting
Travelling with your family and want some help? NannyLine is on hand to offer experienced babysitters to give you peace of mind. Whether for an evening out or overnight, they'll arrive within an hour of booking and give you the break you deserve.
Personal assistant
If you find yourself out and about and need, well... anything... Eelp! is an app on every savvy local's phone. You can ask for whatever you need, and an Eelp'er will get back to you immediately.

Head over to Sharemrkt for all of these finds, to access exclusive discounts, and to discover even more possibilities in Barcelona!

Special thanks to all Sharemrkt providers!
Photo credits to Jeremiah Diaz and Michael Discenza