Heroes of solo travel: the bereaved mum who travelled around Australia in her daughter's memory

The following story is the first instalment in our 'Heroes of Solo Travel' series - inspirational stories of people travelling by themselves. Travelzoo's travel industry initiative #SoloSeptember is a campaign to provide better deals for solo travellers.
---
Faye Smith had always planned to visit Australia. When she was a young girl, she sat transfixed by David Attenborough's "Life on Earth" and vowed that, one day, she would snorkel on the Great Barrier Reef.  
Then she grew up and had children of her own. Her daughter Gabi was also gripped by the idea of travelling to Australia, so Faye promised to take her once she'd finished her GCSEs. Together they would see kangaroos, kookaburras and koalas in real life and not just on TV; they would visit Gabi's childhood friend Martha who had emigrated there; and they would tick off the landmarks they'd always dreamed of seeing. 
Only it didn't turn out like that.  
Gabi had a tragic accident before they could take the trip and, as one might expect, Faye's world fell apart. To make matters worse, Gabi's father had died two years before and the family was still attempting to process that grief when tragedy struck.
For the next two years, somehow, Faye battled on though health issues, emotional turmoil and financial crisis. She knew she had to remain strong enough to get her son Zach through his A-Levels, but she was swimming against the tide. 
So she made a decision. She would sell the family home  and use the money to fund a trip to Australia. If Gabi couldn't go, Faye would do it for both of them.  
That decision changed her life and here she tells us exactly how…  
My daughter Gabi was a girl who wanted to "suck the marrow out of life". She wanted to be, see and do everything she possibly could. I promised her we would go to Australia when she finished her GCSEs. Her great friend Martha had emigrated to Australia and that given her the inspiration - she was desperate to go there. 


In the end I couldn't do that with her, but I could do it for her. I'd promised Gabi I would take her to Australia one day, so the trip was in her honour. I took her rabbit Fudge and I've got pictures of me with Fudge at iconic landmarks all around Australia. Wherever I travel now, I feel I'm doing it for Gabi.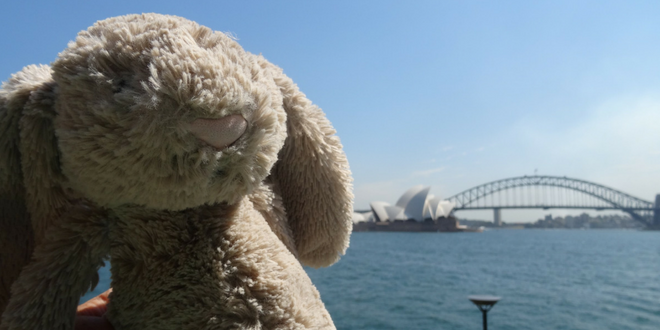 I'd never even been on a flight on my own until I went to Australia, but it felt like a safe destination. I could hire a car for the first time ever and drive on the same side of the road.I could speak the same language. I felt adventurous but I didn't feel daunted. 
I called it the Mind Body Spirit tour, in the style of "Eat Pray Love". When Gabi died I was a single parent and self-employed. That's a very difficult combination when it comes to bereavement, because you've got all those financial worries, you've got another child who's grieving, so you are experiencing all their referred pain, and you've got all your own pain. On top of that, Gabi's father had died suddenly two years before, on the same day. I hadn't even got over that. I had two bereavements going on at almost the same time. 
I knew that to go to Australia, do all the things I had planned and recover from Gabi's death I would need a minimum of eight weeks. But I had no money. The only way to fund the trip was to sell my house. That wasn't agony for me. I had a large old house that was expensive to run, which was causing me a lot of anxiety. I put the house on the market at the end of February and sold it the following day, on the understanding that whoever bought it wouldn't take possession until July, so that my son could finish his A-levels without disruption. 
I only ever had one thing on my bucket list. I watched "Life on Earth" with David Attenborough when I was about 10 and promised myself that one day I would snorkel on the Great Barrier Reef. Then one day on that trip I found myself on a plane, circling over Lady Elliot Island with my friend Allison, Martha's mum who had helped me plan the trip. It's a tiny coral atoll, just big enough for a plane to land, the only place on the planet where you can walk out to the Great Barrier Reef. I looked out of the window and wept. I was almost 50 and I'd wanted to do this since I was 10. I couldn't do it with Gabi, but at least I was doing it.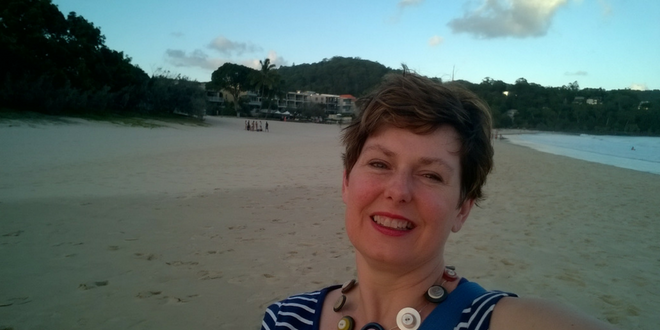 The whole trip was about freedom and discovering who I was. I felt the deepest joy in those eight weeks that I've ever felt in my entire life. The weight of the world was lifted off my shoulders. From the second I boarded the plane I felt like a different person, as I if I was shedding my old skin.  
I took time to focus on my mind, body and spirit again. I became very ill after Gabi died and I needed to get my health back. I went to a nutritionist, changed my diet and started exercising. I discovered a love of outdoor swimming and lost two stone. That was the "body" part. In terms of the "mind", I had to rediscover my self-belief and self-reliance, remembering who I was after so many years of being a wife and mum.
For the spirit aspect, I went to a conference of 7000 women at Australia's largest church, then arranged to go to a silent retreat in an abbey in the heart of the rainforest. It turned out the nun who was my spiritual adviser had previously been a child bereavement counsellor and I felt the trauma start to lift.  
While I was away, I left my business in my team's hands. I just had to trust in them. In order to have that trip, not only did I need money, but I had to have trust in those people to take on the business I had spent eight years building. When I came back, the business was ticking over beautifully - in fact, I had a queue of people wanting to work with me. As a Christian, I think there's an eternal law - if you are generous and you give things away, they do come back to you.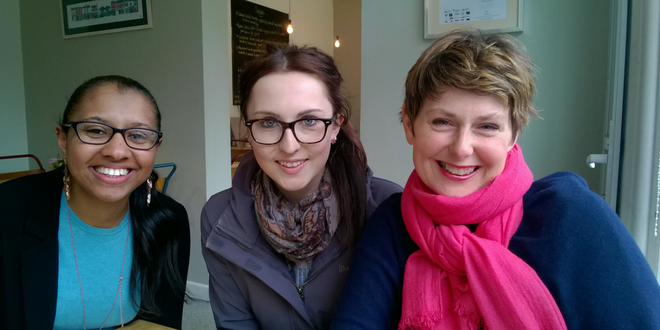 I've been through the worst life can throw at me now. The death of your child is the worst thing most of us can imagine - once that's happened, what else is there to be afraid of? In a strange way it's freeing to be in that position.  
The world shrinks when you travel, just as the number of people you meet expands. I met a woman from Northern China on a remote sand island off Australia. My son and I have subsequently met her daughter in New York where I celebrated my 50th birthday, and enjoyed a meal together in Hell's Kitchen. The two women I met on the retreat are now friends of mine. One sent me a handmade quilt to commemorate our time together.  
I came home from Australia in March. In May, a man walked into my church. By October he had the nerve to ask me out and we're planning to get married next May. We're two divorcees and I like to joke that between us we've got more baggage than Heathrow airport, but we're committed to sifting through it and coming out the other side.
For all nervous would-be solo travellers out there, I'd say this: I can't describe the joy I felt every moment on this trip. It was like a precious gift that I got to unwrap every single day. If you're worried about solo travel, start small. You could begin by hopping on the Eurostar to Paris. You don't even need to go to an airport that way. 
Opportunities will come your way if you let them. I went to the Sydney Opera House on the anniversary of my husband's death. The "Barber of Seville" was on. The remaining tickets were £150, but I waited and waited until one minute before curtain up and got a restricted view for about £20. Then at the interval, a member of staff moved me - two people hadn't shown up so I got one of their seats. It was in the centre of the circle, one of the best seats in the house.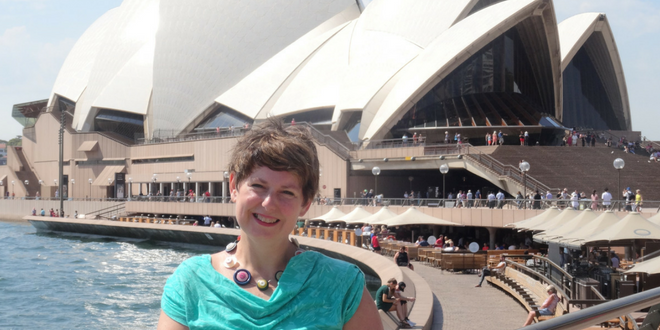 ---
After Gabi died, Faye turned to Care for the Family for support. They are a national charity which aims to promote strong family life and to help those who face family difficulties, particularly support with marriage, parenting and bereavement. They offer bereavement telephone befrienders, weekends away and days to remember loved ones, led by and among those who understand. 
---