Why Phoenix—Yes, Phoenix—Is an Epic Summer Spot

A summer getaway in Phoenix? Absolutely—especially for bargain-hunters. You can stay at the area's stellar resorts for about half the price of high-season visits and enjoy lazy days by the pool, or explore the area's natural wonders, top-notch museums and award-winning restaurants. In fact, no matter what type of traveler you are, Phoenician fun beckons this summer. Five cases in point:
The family traveler
If you're early risers, head straight to the Phoenix Zoo. It opens at 7 a.m. from June through August so you can catch the 3,000 or so inhabitants when they're most active—though that's a relative term in the case of Fernando, the resident two-toed sloth and minor celebrity. Almost as famous: the Arabian oryxes, whom you shouldn't miss either. Then there are the latest A-Listers to join their ranks: Rayma, a 13-year-old Bornean orangutan who's now keeping company with a certain Daniel (a strapping 14-year-old)—and Moshi, a baby Masai giraffe who'll be making her debut along the zoo's Africa Trail this summer, as will the new elephant habitat, so ladies Reba, Sheena and Indu have twice the room to roam.
For more animal encounters—both real and fantasy—head to OdySea in the Desert. This multi-venue family travel mecca includes Pangaea: Land of the Dinosaurs (home to more than 50 animatronic dinosaurs); Butterfly Wonderland (where the vast indoor conservatory feels like a living, fluttering kaleidoscope); and OdySea Aquarium (don't miss the resident Voyager, a virtual submarine ride emceed by a researcher).
The discoveries continue at the Arizona Science Center, where you shouldn't miss the Evans Family SkyCycle (a hands-on aerial act and physics lesson in one), or the Mummies of the World exhibit through Sept. 2. At the Children's Museum of Phoenix, meet Playologists (staff whose sole purpose is to ensure a good time), while the kiddos explore the likes of the Noodle Forest and Book Loft.
And when the kids inevitably remind you that not all fun has to be educational, there's the succession of soaking ops: Golfland Sunsplash, Big Surf, and Six Flags Hurricane Harbor Phoenix (check the schedule for Dive 'N' Movies and Friday Fun Nights throughout summer). Of course, if you're staying at the Westin Kierland Resort and Spa —home to not only various pools, but an on-site water park, lazy river, and FlowRider wave machine—you may never leave the grounds.
For a family-friendly stay of a different kind, check into the historic Wigwam, a sprawling resort that's celebrating its 90th birthday this year. Among these improbably lush 440 acres,  you'll find Camp Wigwam, a program that runs every Friday through Sunday throughout the summer, when water relay races, water slide races (starting to pick up a theme?) and movies at the pool await your kids—as do countless other amusements. The hotel even has Disney character breakfasts throughout the summer. As for the parents, the golf and spa tend to be great starting points.
---
The relaxation seeker
Speaking of spas, we should note that the local pampering scene is legendary to begin with—but when you pair those bliss-inducing treatments with summer discounts, it becomes all the more seductive.


For example, at the iconic Phoenician Spa—whose new digs come with a rooftop pool and DIY aromatherapy bar—if you book one treatment (try the Sonoran Signature Scrub, Massage and Wrap), you'll get 50% off a second service between May 28 and September 30.
For its part, the equally iconic  JW Marriott Scottsdale Camelback Inn Resort & Spa, is serving up summer specials as well: Our favorite is the Camelback Spa Soother Package, with its blend of massage and the Desert Rain Loofah (think sea salt, almond oil, desert botanicals and a Vichy shower).
Then there's one of the best-kept secrets on the local spa scene: the Aji Spa at Sheraton Grand at Wild Horse Pass, a bastion of treatments inspired by the surrounding indigenous heritage—and a good reason to stay and explore. Book a spa treatment and grab lunch at the spa café (you'll want to at least consider the flat bread pizza).
---
The nature lover
Early morning and evening are the magic hours for summertime nature exploration, as you'll discover at the Desert Botanical Garden, where Monday mornings bring expert-led birding walks, and Saturday evenings bring flashlight-illuminated searches for night-blooming plants and nocturnal animals (June 1 - August 31). 


Walkers and hikers should head out early in the morning (5 a.m. isn't uncommon) or evening and observe all outdoor safety precautions. At South Mountain Park and Preserve, consider the 2.5-mile Holbert Trail to Dobbins Lookout (full disclosure: you can also drive here for the iconic city and mountain vistas). Alternatively, the one-mile Merkle Trail loop provides an easy intro to the 29 miles of trails at Usery Mountain Regional Park. And certain Maricopa County parks offer guided hikes and nature-themed activities (think "Eat the Desert," "In Search of Scorpions" and more); check the county events calendar.
If you're a kayaker, paddler or tuber, head to the Salt River, where 360 Adventures and Arizona Outback Adventures offer guided kayaking and paddle boarding trips, while Salt River Tubing will send you on your way with a shuttle bus ride and an inner tube. Or stay closer to town and try a nighttime Glow Paddle on Tempe Town Lake. 
Another idea to float: Cruise the cactus-fringed Saguaro Lake on the Desert Belle, air-conditioned on the lower level and shaded on the top. Ninety-minute narrated cruises depart at 12:30 p.m. daily.
---
The foodie
Phoenix's most fabled restaurants become infinitely more accessible—and sometimes even more interesting—in summer, when they go all out to lure diners (chefs' tables, special dinners and some amazing pricing). 
Take Lon's, where there's an entire tempting lineup of summer specials. Arguably the best of them? The restaurant's subterranean and very cool (57-degree) wine cellar—normally open to private parties only—will be hosting any party of two or more that would like to try executive chef Jeremy Pacheco's seasonal five-course tasting menu (a deal at $69) from May 30-September 15.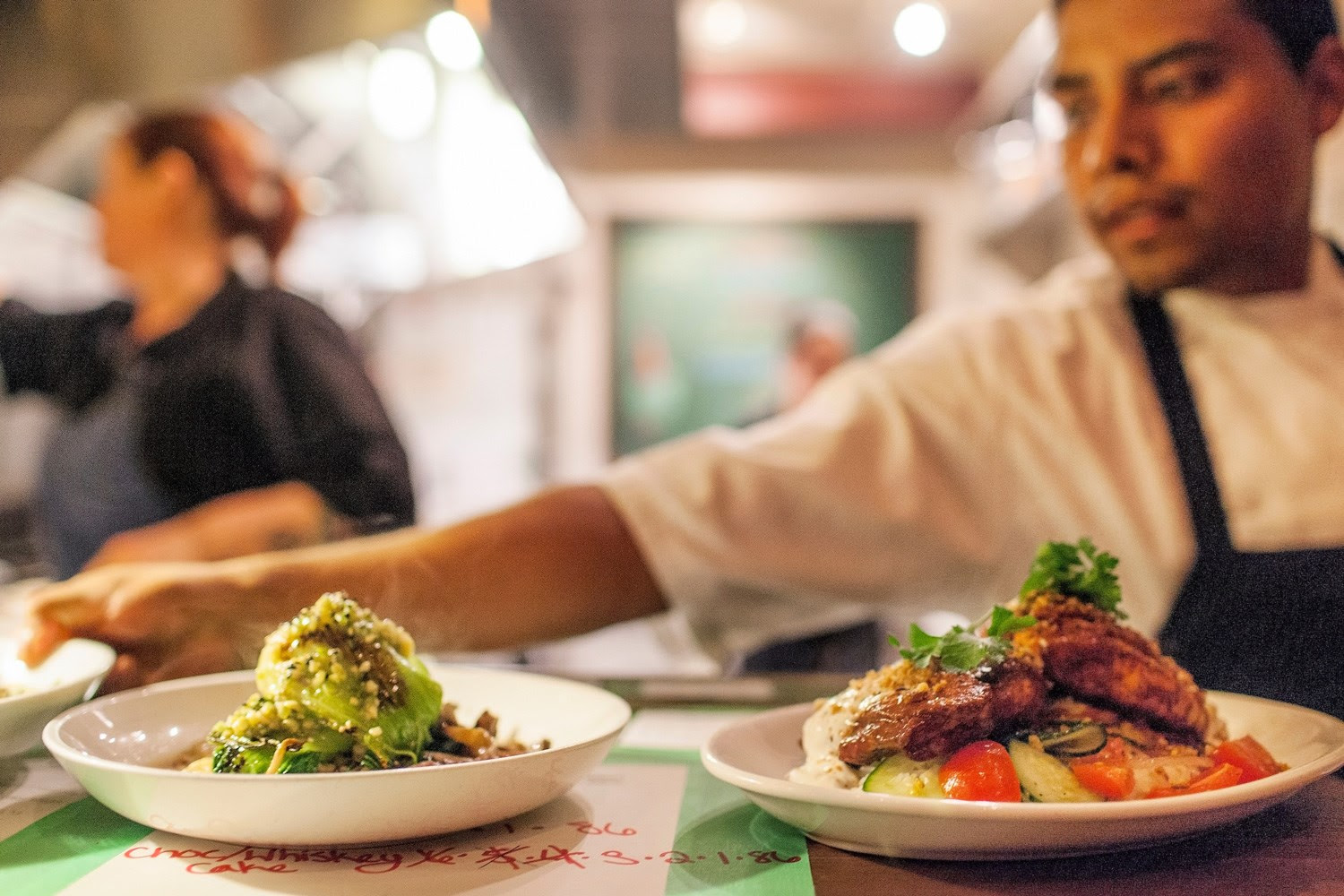 Summer also makes it easier to nab a table at restaurants that have been anointed by the foodie gods at the James Beard Foundation, whether FnB, home to a locally-sourced, globally-inspired menu by chef Charleen Badman or Pizzeria Bianco, legendary for Chris Bianco's charred, puffy wood-fired pizza.
Then there are the hot newcomers—all in Phoenix's equally hot downtown: The Farish House (a landmark-designated bistro and wine bar in the turn-of-the-century home of Phoenix's first city manager, William Farish); Arizona Wilderness DTPHX (the acclaimed brewery's second location); Paz Cantina (a beloved purveyor of tacos and tortas that's returned to the neighborhood after a few-year hiatus), and The Larder + The Delta (a Southern-influenced restaurant with a heavy reliance on fresh Arizona produce).
---
The arts and culture aficionado
Every corner of the local arts scene heats up in summer. A good starting point is the Musical Instrument Museum (MIM), home to more than 6,800 instruments from around the world and the Experiences series, a celebration of global music and culture (this summer's lineup includes Polynesia, India and France). Another series worth checking out at the museum is Musical Icons, which celebrates Johnny Cash and June Carter in June and Elvis in August.


Then there's the Phoenix Art Museum, where you have until the end of the summer to catch You Who Are Getting Obliterated in the Dancing Swarm of Fireflies, a particularly otherworldly installation by art world demigoddess Yayoi Kusama. Meanwhile, at the world-renowned Heard Museum, you'll find Color Riot! How Color Changed Navajo Textiles (in addition to 40,000 or so additional pieces in this staggering collection of American Indian art).
Time your visit to a First or Third Fridays art walk, and you can binge-browse the famed galleries of Roosevelt Row, Grand Avenue Arts District, Central Arts District and the Phoenix Warehouse District.
And if architecture's your thing, don't miss Taliesin West, Frank Lloyd Wright's striking winter home. Take a Friday Night Lights tour, not only to escape the daytime heat—but also to fully appreciate the estate's fire-breathing dragon.
---
Ready to Go? Check out these summer deals on hotels, spas, dining and attractions across the Phoenix area.