Los Cabos: Not Just a Sun Worshipper's Paradise

Though you could easily spend your entire time in Los Cabos poolside or seaside, you'd be missing out.
Here at the tip of Mexico's Baja California peninsula, there are so many happening scenes -- from foodie to fine arts to fiesta central -- you should (at least occasionally) roll up the beach towel, throw on a tee or cover-up and go explore. Read on for seven of the best ways to do that.
Live the life aquatic
Kayaks, Jet Skis, stand-up paddle boards, glass-bottom boats ... whatever your preferred means of plying the local waters, you'll find it at Marina Cabo San Lucas. If you do nothing else, take the signature tour: a glass-bottom boat ride to, among other places, Lover's Beach (a particularly gorgeous cove accessible only by boat) and the iconic arched rock formation of El Arco, and the confluence of the Pacific and the Gulf of California.
But if you're here between December and March -- when your fellow visitors include gray whales down from Alaska for mating and calving season -- you'll also want to sail in search of their aptly heart-shaped spray. Whale-watching tours abound, but one of the best options is Amstar.

---
Feast on artisanal tacos, prime pescado and farm-fresh everything
For many a foodie, Mexico is synonymous with sublime street tacos -- in which case, the most burning question in Los Cabos is which one(s)? Al pastor? Carne asada? Pescado? Or should you kick things up a notch with, say, an artisanal grasshopper taco (obviously paired with a Mezcal flight) at La Lupita Taco & Mezcal.
Of course, given the surrounding bodies of water, seafood is a beloved local staple as well. For a great intro to it, stop into Edith's for the fresh grilled lobster or mesquite grilled catch-of-the-day with hand-made tortillas or organic veggies.
And speaking of organic produce, we'd be remiss if we didn't mention one of the tastiest trends in Los Cabos: farm-to-table dining. The most famous (and celebrity Instagrammed) outpost is Flora Farms, a 25-acre expanse that serves such specialties as grilled citrus sangria, heirloom salads and wood fired pizzas, all alongside rows of organic veggies and sunflowers.
---
Tee off overlooking the Pacific
Twenty-five years ago, Jack Nicklaus opened his first Latin American Signature Golf course here. Having since acquired a rep as the grande dame of Los Cabos golf, the top-rated, 27-hole Palmilla is now one of a number of challenging, vista-blessed courses that bear Nicklaus's name (among others). A favorite? Puerto Los Cabos Golf Club, the rare course that combines two distinct nines -- one designed by Nicklaus and the other by Greg Norman, so you can begin with the Shark and end with the Bear.

---
Soak up the art and culture
A historic square surrounded by colorful colonial buildings sits at the heart of art- and artisan-filled San Jose del Cabo. On weekends, you'll often find live music and family-focused events in the square, where the best refueling ops include taco stands, paleterias (purveyors of often over-the-top popsicles) and twinkle-lit restaurant patios. The Arts District hosts a crowd-favorite Art Walk every Thursday night between November and June, when local photography, painting, sculpture and prints are best enjoyed with wine and fresh Baja bites.

---
Boost your adrenaline
Thrill seekers, take note: The local ATV tours take you from the ocean to the desert over all kinds of paths, most notably, Los Cabos Canyon Bridge, the planet's longest wooden pedestrian and ATV hanging bridge at nearly 1,100 feet. Or you can zip line (try it at night under a full moon), bungee jump or swing from a glass-bottom gondola over a cactus-filled canyon.

---
Party all day and night
Los Cabos' rep as party central is well-earned. The fabled fiestas at Mango Beach Deck go all day before the mass migration to the nightclubs. Worth experiencing at least once in your life, the Cabo Wabo Cantina -- owned by Van Halen's Sammy Hagar and equipped with a live hair metal cover band -- is among the most storied spots to dance the night away. Another: El Squid Roe, the three-story club with tequila spray tank-toting waiters, table-dancing patrons -- and yes, the obligatory Jell-o shots.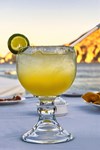 ---
Unwind at an adults only resort
Particularly if you've indulged in the party scene above, an adults-only resort comes in handy the next day. And because you're in a spot that is so popular with honeymooners and romantic getaway seekers, you have good options. Two sister properties, in particular, subscribe to the "Unlimited-Luxury®" school of thought -- an all-inclusive philosophy that extends to gourmet à la carte dining options (no reservation required); bottomless natural fruit juices; and 24-hour room and concierge service -- just for starters.
The first is Secrets Puerto Los Cabos Golf & Spa Resort, in the high-end Puerto Los Cabos community. At this all-suite resort, a day spent between your spacious, ocean-facing spread and the 13,000-square-foot spa will remedy just about anything.
Or, if you'd rather your vacation be one prolonged party, consider Breathless Cabo San Lucas Resort & Spa, an entertainment-haven with live music, pool and beach parties -- plus a prime location by all the nightlife.
---
Ready to go? Apple Vacations is offering all-inclusive Los Cabos vacation deals with flights.