Fill your glass in Temecula this season

As seen from the basket of one of the region's popular hot air balloon rides, Temecula Valley is a patchwork of rolling hills etched with rows of lush green grapevines and citrus trees. Serene lakes and ponds, Spanish-style villas and expansive homes dot the landscape, with gently rising, mist-shrouded mountains standing at the periphery.

From any vantage point, the place also known as "Southern California Wine Country" is endowed with more than its fair share of earthly treasures — from outdoor recreation, to fresh-picked viticultural and culinary delights, to fascinating artistic and historic attractions. The harvest season, with its cornucopia of flavors and seasonal family fun events, is an ideal time to experience firsthand just how completely Temecula Valley's cup runneth over. You'll find all this abundance is just a short drive from both San Diego (60 miles) and LA (85 miles).
Here, a guide to a most satisfying Temecula Valley getaway this season.
Taste fall in full flavor
Temecula Valley's location east of the ocean and at the base of the Temescal and Santa Ana Mountains contributes to a unique microclimate, with weather that mimics the Mediterranean's warm, dry summers, cool winters and low rainfall. Though crops from lavender to blueberries are grown throughout the year in this fertile valley, fall is considered the most bountiful harvest season. Produce from family farms reaches its peak; olives (the key ingredient in the Valley's exceptional local olive oil) are ready for pressing and pickling and, of course, the pride of the region — its thousands of acres of succulent wine grapes — hang heavy on the vine.   

One of the best ways to experience this bounty is, well, to taste it. Eating and drinking are integral to any Temecula Valley getaway, and the numerous farm-to-table restaurants are an excellent place to start. Try Small Barn, where you might find an organic, hyperlocal roasted beet salad drizzled with Temecula honey and garnished with microgreens grown in the restaurant's greenhouse on the seasonal menu; or smoked pork loin with grilled local asparagus and a free-range egg. The ambiance makes meals even more special; the owners took what was a blacksmith's shop dating back more than a century, and lovingly transformed it into a bright and welcoming space, careful to preserve key features as an homage to its past.  

Cork Fire Kitchen is another beloved venue on the farm-to-table scene. If your aim is to cram as much fresh SoCal flavor into every bite, order the Brandt Beef prime short rib, raised at a local and sustainable farm; or brunch on the roasted mushroom benedict, served on house made garlic focaccia with smashed local potatoes, plus pickled peppers and organic greens from the garden. 
Take your pick of autumn events
Fall in Temecula Valley brings an abundance of gatherings to celebrate the season. Pumpkin patches, corn mazes and three weekly farmers markets (Saturdays in Old Town, Tuesdays at Vail Headquarters and Wednesdays at Promenade Temecula) featuring dozens of local producers are among the happenings locals and visitors look forward to each year. But there's even more to look forward to in Temecula Valley this fall.

Gourmands will want to lock in their place at The Harvest Festival (Nov. 13), also known as Temecula Valley's over-the-top fall food extravaganza. Chefs from the region's most celebrated restaurants will prepare their signature creations on site, to guests' great gastronomic benefit. Olive milling demonstrations and tastings by the Temecula Olive Oil Company, who hosts the event, and a smorgasbord of delicious beverages (ranging from wine, to kombucha to beer and mead) are also covered with each ticket.  
You can also experience some of Temecula's signature flavors at your own pace via the Craft Hop Self-Guided Tour (Nov. 11-13). Stop at any of the dozen-plus participating breweries, meaderies or distilleries and ask for the "CraftHop special" drink (like the Marzen Style Lager at Oscar's Brewing Company; or any lager or pilsner at Wild Barrel Brewing Company) and receive a complimentary CraftHop glass to commemorate your Temecula Valley adventure. 

If a night of ivory tickling — pardon us — tickles your fancy, you'll want to pencil in a visit to Peltzer Winery on Nov. 23, when The Killer Dueling Pianos event will bring a fun and interactive live music show, food truck fare, sangria and locally produced wine and beer. But if the event sells out (as its done in past years) before you snag your ticket, a trip to the picture-perfect winery that hosts the event will be a nice consolation any day of the week.  
Engage every sense at local wineries
In Temecula Valley, wine isn't just about swirling a series of reds and whites around one's mouth. Each of Temecula Valley's nearly 50 wineries has a unique story — like the Akash Winery, founded by African refugees and first-generation Americans Ray and Nalini Patel, whose legacy and fruitful 20-acre winery are now carried forth by their son Akash. Or the South Coast Winery Resort & Spa, founded by Ohio native Jim Carter. Disillusioned by the savings and loan disaster of the 1990s, then-developer/entrepreneur Carter watched "A Walk in the Clouds" in a theater and had an epiphany that caused him to start his second act as a vintner. As his thriving, 400-acre, full-service winery-resort proves, he never looked back. There are dozens of intriguing stories like these among Temecula Valley's talented makers. 

Fittingly, each winery, tasting room and vineyard has its own unique flavor and character — from Spanish-style terracotta buildings, to rustic farmhouses, to modern oases amid the sea of verdant rows. With the herbacious scent of the fields, the pungent aromas and flavors of the vintages, the taste of the house charcuterie boards and the inevitably gorgeous surroundings of each winery, you can expect sensory overload of the very best kind — and the chance to experience it all over again, in a completely new way, at the next Temecula Valley winery on the map.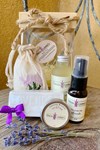 Fall travel tip: Many Temecula Valley wineries offer a discount on wine bottle purchases when you come for a tasting, so it's easy to use your wine tour as a handy way to get ahead on unique holiday gift gathering. Artisan shops like the Temecula Lavender Company are also must-visits for locally made, holiday-ready finds.
Soak in heritage, history and culture
As important as Temecula Valley is to SoCal's rise as a respected producer of world-class wines today, this scenic portion of the inland empire is equally important in western United States history. The region is thought to have been inhabited since 1000 A.D. by Luiseño Indians, whose word for "place of the sun" — Temecunga — is the term from which Temecula's name stems.

Spanish missionaries arrived in the late 1700s; then in the mid-1800s, parcels of the region were doled out as Mexican land grants. During this time, another important development came to Temecula: The Butterfield Overland Mail stagecoach line. Though only for a few years before the start of the Civil War, the line carried passengers and U.S. mail from as far east as Memphis and St. Louis to San Francisco, making a stop in Temecula along the way. This development established the area as a hub for commerce and led to the opening of the Temecula Post Office, inland Southern California's first. In the decades that followed, rail service, massive floods and the construction of roads further shaped Temecula's history.

You can re-live much of Temecula's storied past during your visit, thanks to the town's preservation of many historic buildings, artifacts and even the path of the original mail trail. Wander the streets of Old Town Temecula to take in the storefronts, buildings and walkways that have been carefully preserved and restored to resemble the look and feel of the town in the 1880s. Catch a live show at The Merc, where local acts breathe fresh energy into the 130-year old, intimate space each week; or in the proscenium of the neighboring The Old Town Temecula Community Theater.

Take time, too, to look out at the rolling, fertile fields and imagine the indigenous people who lived in harmony with the land here for centuries. Their legacy lives on, not only in Temecula's name, but also in their descendants, the Pechanga Band of Luiseño Indians, who still live locally. 
Fill up on fresh air
With sunny skies and mild temperatures (the average high is around 68 degrees in fall), Temecula Valley is an ideal place for celebrating autumn outdoors. Enjoying the awesome surroundings can be as simple as stepping out onto a trail — for example, at the Santa Rosa Plateau Ecological Reserve. The 9,000-acre park protects chaparral, wetlands, coastal sage scrub and many other diverse ecosystems; as well as 49 endangered, threatened or rare plant and animal species. You probably won't run into some of the more reclusive creatures — bobcats, mule deer, mountain lions and badgers, for example — but your chances of spotting some of the 200 native bird species that call the Reserve home are quite a bit better. Hikers, bikers and horse riders all share the trails here, so you'll want to keep your eyes open for fellow adventurers as you go.

Speaking of horse riding, Temecula Valley is full of opportunity for all things equestrian, with many ranches and stables opening their doors to visitors. Take a guided trail ride through vineyards, or sip local vintages from a comfy seat in a horse-drawn carriage as part of Temecula Carriage Company's one-of-a-kind wine tasting tour.

Or take a ride that's perhaps even more unique — in a motorcycle side car. Sidecar Tours lets guests tailor this fun and quirky experience to a variety of interests, serving as a vintage-style ride between vineyards, a sightseeing tour or an escort from one foodie-favorite venue to another, depending on the tour you book. On top of the exhilaration of the wind in your hair as you're swept from one sumptuous spot to another, it's worth noting pics of this novel experience are guaranteed to add oomph to your Instagram.

Looking for something less grounded, but equally photogenic? The aforementioned hot air balloon rides — available year-round at sunrise — are a treat not to be missed (or forgotten). As you savor the birds-eye view of the region's bountiful land, striking estates and misty mountain backdrop, you can also make a mental map of what scenic Temecula Valley sites you'll venture to next.  
---
Ready to go? Book your stay in Temecula Valley.