20 Best Places to Travel in 2020

If you're anything like us, a new year means a chance to plot new travel adventures—and 2020 comes with a surplus of options. So after weeks of fierce debate, our trendspotting editorial team whittled down a head-spinning, globe-spanning list to just 20 picks—from spots close to home (including not one, but two in Florida) to some of the farthest-flung corners of the planet (Bhutan's Himalayas: more than worth the detour). We then connected with some of our most trusted on-the-ground writers and field experts for firsthand reporting on the inside scoop.
Whether these places are hosting monumental events, achieving ambitious sustainability goals, emerging from underdog status into rising stars, or putting a new spin on old standards, the message for travelers is simple: Start packing. Here, in no particular order, are the spots topping our 2020 list.

Kenya
Straddling the equator and bisected by Africa's Great Rift Valley, the land that arguably invented the safari contains a stunning variety of landscapes that stretch from the Indian Ocean to the slopes of Mount Kilimanjaro. The Maasai Mara reserve, with its real-life Lion Kings, is still the country's biggest draw (the annual wildebeest migration is nothing short of epic), but you should also veer north to the less-traveled plains of Laikipia, in the foothills of Mount Kenya, where the elusive black rhino roams.
Why Go in 2020: Transport options have been upgraded via the exclusive nonstop route from JFK to Nairobi that was introduced by Kenya Airways in late 2018. There's also the Madaraka Express, the "safari line" railway launched in 2017 to run 300 miles from Nairobi to Mombasa through Tsavo National Park (home to the region's famous red elephants). Eat, drink, and be seriously amused during your inevitable stop in Nairobi: The capital's food and music scenes are among the most dynamic on the continent.
Plus, Kenya's leading Africa in green initiatives these days, thanks to a recent ban on plastic bags and a campaign to become entirely reliant on sustainable energy—wind, hydro, and geothermal—by 2020.
Pro Tip: Rather than staying in national parks, consider community-based wildlife conservancies, where you'll find some of country's finest safari camps and wild places, plus the chance to escape the crowds and boost your engagement with locals (Kenya claims 42 distinct ethnic groups with their own languages and customs). —RICHARD TRILLO, author of The Rough Guide to Kenya and East Africa Manager at ExpertAfrica.com
Hawaii
The days of the stereotypical tourist's trip to Hawaii are on their way out. Don't mistake us: You've still got postcard-perfect beaches, operatic mountains, and red-hot and roiling volcanoes to explore. Slowly but surely, though, Hawaii's cultural renaissance is blanketing the islands with real, raw experiences.
Why Go in 2020: Traditionally, visitors have heavied up on the U.S. side of Hawaii's history. And while we'd never tell you not to go to Pearl Harbor, we're rounding out our own itineraries with new adventures—Oahu's Farm to Forest tour and Maui's Outrigger Canoe Tours, for starters—that emphasize Hawaii's own unique history and way of life. Across the islands, ancient sites are being restored and rejuvenated, from traditional heiaus, or temples, like the Kaneiolouma Heiau on Kauai; to  stretches of native land like the Mokio Reserve on Molokai; to "fishponds" (a traditional, sustainable farming method) like Heʻeia on Oahu. More and more, these under-appreciated cultural and historical sites are being reintroduced to the public.
2020 also promises something else: a more affordable Hawaii, thanks, mostly, to the recent arrival of Southwest Airlines. The budget-friendly carrier has introduced brand-new routes to the islands—including, until March 2020, $29 interisland flights and reduced-rate roundtrip jaunts between Honolulu and Kahului (one of Travelzoo's best airports) and the U.S. West Coast.
Pro Tip: Avoid the high-priced rental car companies at the airport. Instead, rent from a local "island car" agency. The cars may be imperfect—a few dents, a few quirks—but they're significantly cheaper. Island Cars on Kauai or Kimo's Rent a Car on Maui are good bets. —WILL McGOUGH, Hawaii-based travel writer and editor, as seen in AFAR, Forbes, and more
Japan
Japan's range of experiences—from historic temples and shrines to unparalleled mountain landscapes to some of the region's best (and most unsung) beaches, to megacities that blend ultramodern urban culture with centuries of tradition—is matched only by the nation's uniqueness, and of course, beauty. There's never a bad time to go, but 2020 offers some particularly good excuses.
Why Go in 2020: This one's simple. The greatest sporting event on earth—the Olympic (and Paralympic) Games—comes to Tokyo this summer. Along with a new Olympic Stadium, the capital's getting some serious hotel upgrades, including newcomers like the plush Hyatt Centric and hip Hotel Koé, along with revamped classics like the Hotel Okura.
But the Olympics will also shine a light on Tohoku, where the Olympic torch relay will start. This largely rural region to the north of Tokyo has rebounded from a devastating earthquake and tsunami in 2011. And while Tokyo's charging through its Olympic swelter, northerly and mountainous Tohoku will offer cool escapes like the new Michinoku Coastal Trail. After the Olympics, you can take advantage of all that new infrastructure and get up to Mount Zao for some excellent skiing; or go in spring to see one of Japan's best cherry blossom displays in the castle town of Hirosaki.
Where else? With Kyoto feeling the strain of overtourism, we love Kanazawa as an alternative spot to get familiar with traditional Japanese culture. Two-and-a-half hours from Tokyo by shinkansen (the famous "bullet train"), the city—sometimes called "little Kyoto"—has former samurai districts, geisha, a classic garden, a historic market, and many of the other elements that have made Kyoto so popular.
Pro Tip: The Olympics are a spectacular event, and we'd never suggest avoiding them if you want to go and can arrange it. But given the Olympic influx and the inflated hotel rates sure to come with it, consider a trip to Tokyo before or after the Games. —ROB GOSS, Tokyo-based freelance writer for National Geographic Traveler, BBC Travel, and more, and author of seven books on Japan
Washington, D.C.
D.C. will always have its marble monuments, world-class Smithsonian museums (which are, on top everything, free), and pomp-and-circumstance events. But over the past decade or so, this beautiful yet demure city has become—don't look now—hip. Trendy, award-winning restaurants known for innovation, booming neighborhoods (especially along the riverfront), one-of-a-kind maker shops, avant-garde hotels, and a winning sports scene (go, Nats!) have converged to create one of the world's coolest cities.
Why Go in 2020: The 2020 presidential elections will put a spotlight on D.C., and if you're in town in November, wrangle an invitation to a watch party—you won't find a more local experience. But the capital has plenty of buzzy diversions to check out before Election Day. Among them are the new Planet Word Museum, the recently reopened National Children's Museum, the final phase of the National Museum of American History's new Culture Wing, and ongoing renovations at the National Air and Space Museum. Plus, the 2020 centennial of the 19th amendment's passage promises special exhibits at the Belmont-Paul Women's Equality National Monument, the National Portrait Gallery, and the National Archives.
Then there's the supercool hotel scene, which continues to boom with additions like the Riggs Washington DC in the historic "Bank of Presidents" building (where 20 U.S. presidents once, uh, banked) and the MOB Hotel, which exudes a neighborhood feel in the Union Market area.
Pro Tip: The long-delayed Metro's Silver Line to Dulles International Airport, the airport's first rail connection to the city, is slated to open this summer. —BARBARA NOE KENNEDY, D.C.-based travel writer and editor, as seen in Fodor's Travel, Lonely Planet, and more 
Morocco
Morocco's medinas overflow with ancient traditions and UNESCO-protected wonders; a generous coastline bathes sun-worshipers with nearly year-round rays; and the mountains and desert provide the sorts of landscapes photographers and adventurer travelers dream of. And all of the above is a glorious backdrop to the famously warm hospitality of the Moroccans themselves.
Why Go in 2020: Want to video-chat back home while riding a camel in the Sahara? No problem: You'll find fast Internet almost everywhere in the Kingdom of Morocco (and yes, it's an actual kingdom, complete with an actual king: His Majesty Mohammed VI). Morocco has modernized over the last several years, so much so that it's now home to the world's largest solar plant and Africa's first high-speed rail (you can go from Casablanca to Tangier at 200+ miles per hour). But the real reason for heading here in 2020 may be what hasn't changed.
In Marrakesh, Morocco's perennial hub of culture and fashion, a sunset stroll through the chaos of Jemaa el Fna, the central plaza, is a rite of passage. Everything's much as it was 1,000 years ago—one of many reasons Marrakesh has been voted Africa's first Capital of Culture for 2020. And while you're in "Kesh," as the locals call it, you could opt to stay at footballer Cristiano Ronaldo's plush new Pestana CR7 Hotel; but the most authentic spots will always be the boutique riads, traditional Moroccan homes converted into small hotels.
Pro Tip: For female travelers in search of solidarity, there's been a huge growth in women-only tours over the last few years. —LUCAS PETERS, author/photographer of Moon: Marrakesh and Beyond and Morocco Country Manager for Journey Beyond Travel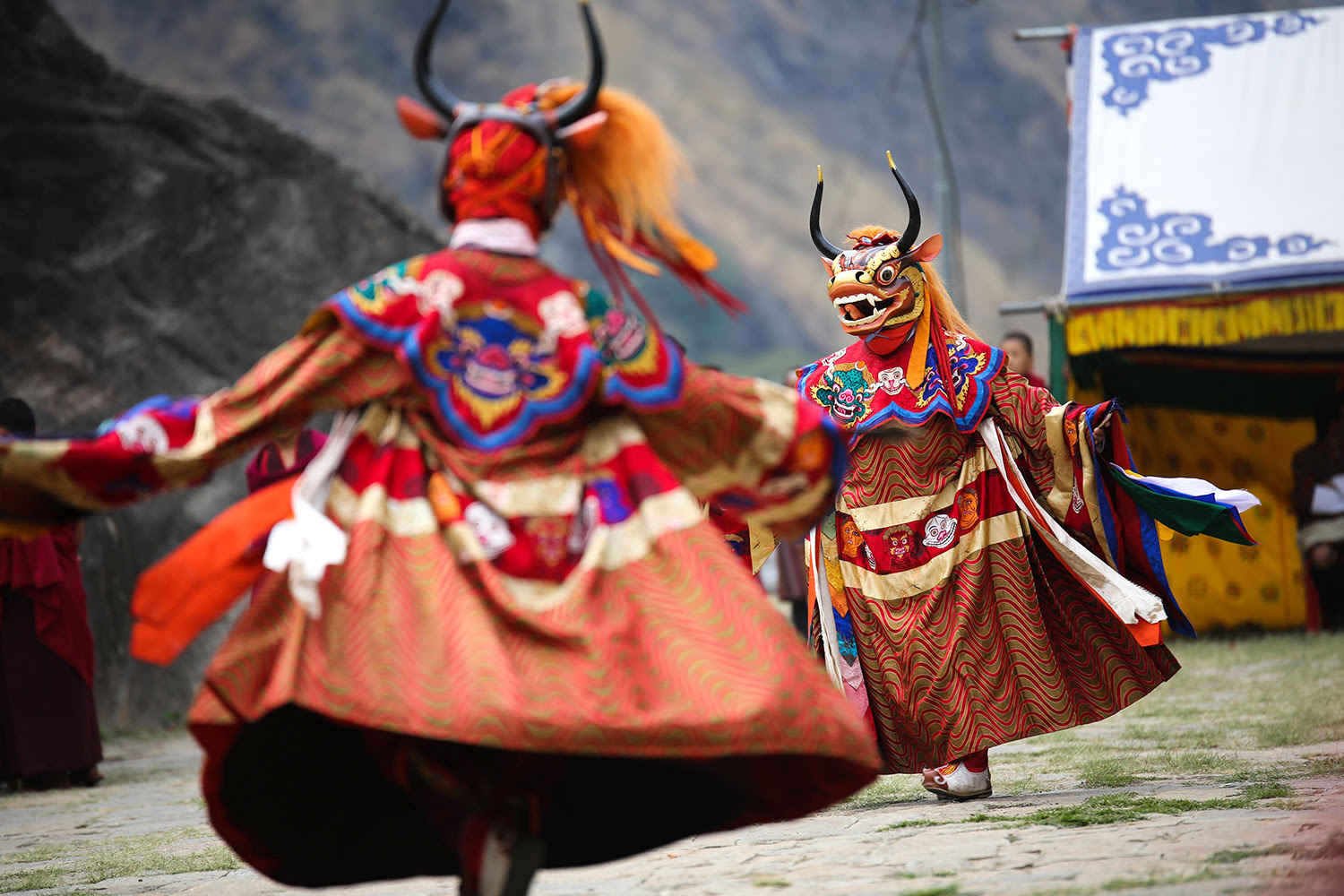 Bhutan
If you're an eco-conscious traveler, there might be no better destination than Bhutan. High up in the Himalayas between India and China, the world's only carbon-negative country is crisscrossed by pristine trails that wind through protected forests and untouched mountains. Not coincidentally, Bhutan is also one of the world's biodiversity hot spots and plans are underway for the nation's agriculture to go fully organic.
Why Go in 2020: The last Buddhist kingdom on earth also happens to be the first government in the world to measure happiness instead of GDP. Bhutan's "Gross National Happiness" succeeds through measures that are, admittedly, controversial in some quarters—like a mandatory $200/$250 daily visitor's tariff imposed to deter casual tourists. On the other hand, that fee includes three-star accommodations, food, transportation, guides, and a $65 sustainability charge that funds free education and healthcare nationwide.
Bhutan is rustic by nature—that is, in part, the point. But splurge-worthy stays are getting easier to find. Postcard Dewa opened its first hotel on the outskirts of Thimphu in November 2019; the fifth of Six Senses' luxurious Bhutanese lodges will open in Bumthang this spring; andbeyond will make its Bhutan debut in Punakha mid-year; and MyBhutan is rolling out high-end camping experiences in the kingdom's remote northern region.
Pro Tip: For a chance to see (and possibly greet) the King of Bhutan, time your visit to October's Royal Highlander Festival in Laya, one of world's most remote mountain settlements. —ERIN LEVI, Bhutan-specialized travel writer and expert, as seen in The New York Times, Travel + Leisure, and more
Orlando
Orlando's so much more than its theme parks, of course. But there's no doubting the dominance Disney, Universal, SeaWorld, and the International Drive tourist corridor: Together, they make this the nation's most-visited destination. Over the last year, these world-renowned parks have undergone some huge changes, giving them more memory-making potential than ever before.
Why Go in 2020: Simply put, new thrills. Once you step foot on planet Batuu, home to the just-launched Star Wars: Galaxy's Edge at Disney's Hollywood Studios, you'll feel as though you've left sunny Florida for a galaxy far, far away. In August, Universal's Islands of Adventure opened Hagrid's Magical Creatures Motorbike Adventure—a game-changing ride in which you can choose your experience (motorcycle or sidecar) and hurtle not once, not twice, but seven times along the track, at speeds of up to 50 miles per hour. In 2020, SeaWorld Orlando will open its sixth roller coaster, Ice Breaker, which will feature the steepest drop in the state. We're talking 93 feet with a 100-degree downward angle. As for new lodging ops, Disney opened its newest on-site option—the Riviera Resort—in December.
Pro Tip: For efficiency and time savings, download the official theme park apps ahead of your visit. They're a hub for advance ticketing, ride reservations, and event and show schedules, and can even show you maps of the parks that call out live wait times for popular rides. —HOLLY V. KAPHERR, Contributing Florida Editor at Travel Weekly and Contributing Editor at Orlando Weekly
Curaçao
Through most of the modern era, Curaçao has played second fiddle to neighboring Aruba. No longer. A stroll through any of Willemstad's UNESCO World Heritage-protected neighborhoods showcases the island's distinctive take on Euro-Caribbean lifestyle: Punda's colorful facades, Otrobanda's creole restaurants, Scharloo's street murals, and Pietermaai's hip lounge scene. And that's in addition to the local white-sand beaches and iridescent turquoise waters. You don't need a boat here—one of the best things about Curaçao is how easily you can snorkel or dive right off the beach. And if you're the stay-dry type, you can get your marine life viewing from a window 17 feet below sea level at the Curaçao Sea Aquarium's new Ocean Lens underwater observatory.
Why Go in 2020: The December launch of the Dreams Curaçao Resort, along with a host of major hotel renovations, make Curaçao an easy choice for 2020. Oceanfront Curaçao Marriott Beach Resort has just had a $40 million makeover, while upgrades at the historic Renaissance Curaçao include the swank Infinity Beach Club, with stunning views over the harbor.
Even Curaçao's airport raises the bar, with the new É Marshe Gastro Hall food court—built to channel the popular Plasa Bieu food market in town (hello, pumpkin pancakes), plus a VIP lounge that offers meals, drinks, and shower facilities. Flights launched recently by American, JetBlue, and Air Canada have now been augmented by United Airlines' direct service from Newark and Aruba Airlines' directs from Miami.
Pro Tip: Before you go (and while you're there), keep your eye on PasaBon, an online entertainment guide to events around the island. —LEBAWIT LILY GIRMA, Caribbean-based travel writer and expert, and author of two Moon guides to the Caribbean
Scotland
Sure, Scotland's got loads of heritage, from gloriously ruined castles to mournful bagpipes to brawned-and-bearded warriors in tartan kilts. But it's also got some of Europe's most vibrant modern cities, replete with innovative festivals and Michelin-starred restaurants. It's unfailingly scenic, too—no wonder the producers of the upcoming Bond flick chose this land of craggy mountains, dense forests, and plunging coastlines for a backdrop.
Why Go in 2020: With 800+ islands making up more than 10 percent of Europe's total coastline, Scotland's got a lot to explore during the Year of Coasts and Waters 2020 celebration. Massive events like the Edinburgh Festival (the world's biggest arts celebration) will get a watery makeover, and there'll be plenty of one-offs like movies screenings on the banks of the Firth of Forth estuary and theatrical performances on ferries. New hotel options in Edinburgh include Fingal, a luxury floating "boatel" in keeping with the year's aquatic theme; and the capital's newest Michelin-starred restaurant, Condita, is already making waves.
Farther afield, Highlands standby Aberdeen is gaining fresh currency with everything from the trendsetting Dolphinwatch program to the newly revamped Aberdeen Art Gallery. And the golf world's already buzzing over the new Dumbarnie Links course, in the region of Fife.
Pro Tip: Treat yourself and roll through Scotland in style on the swanky new Caledonian Sleeper overnight train from London; then board the Nova Spero, a newly restored small cruise ship that accommodates just 11 guests, for an exclusive slow-travel tour of Scotland's jaw-dropping coastline. —ROBIN MCKELVIE, Edinburgh-based travel writer and author of National Geographic Scotland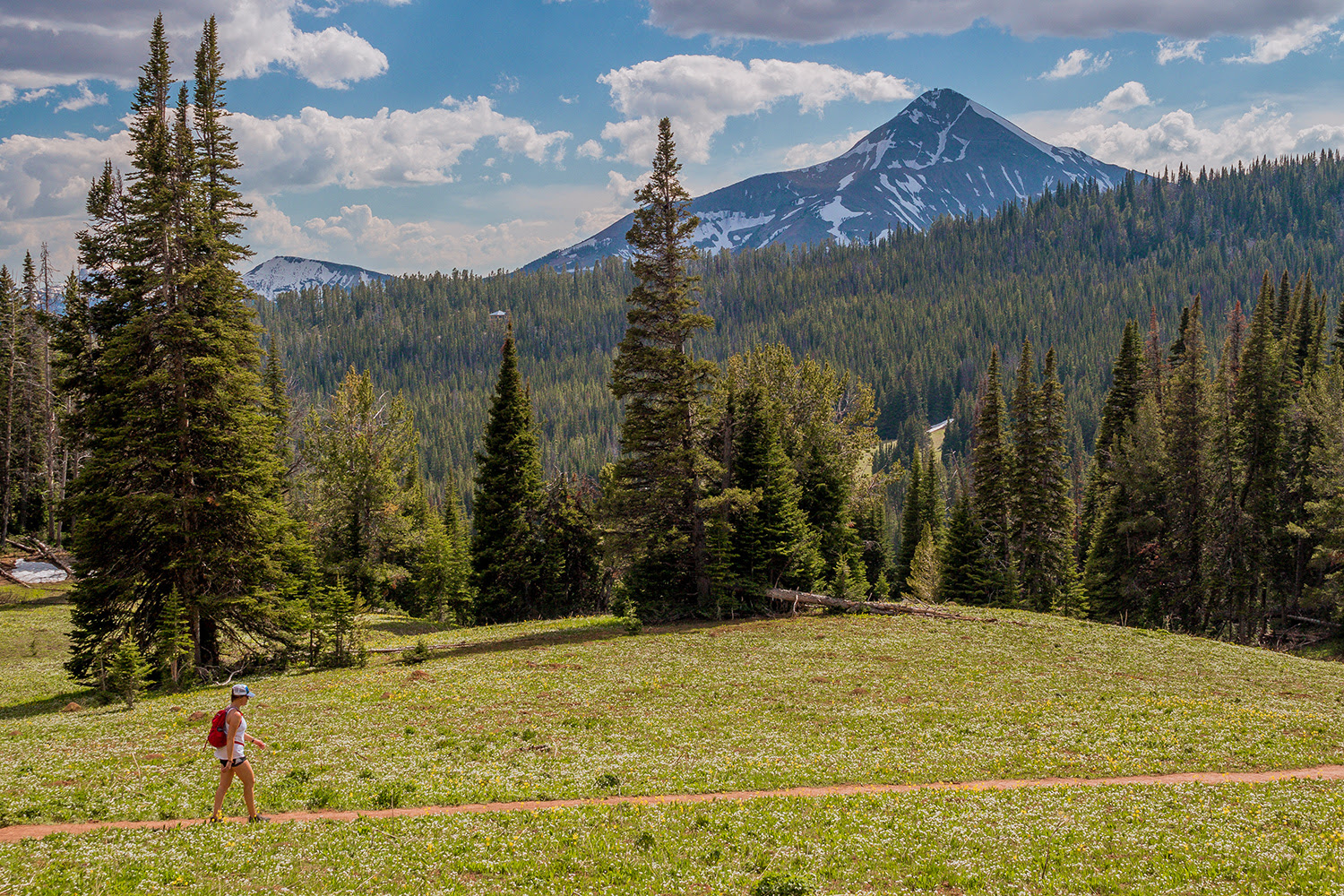 Bozeman, Montana
Not so long ago, Bozeman was an out-of-the way cowboy town with a small land-grant university, surrounded by millions of acres of mountainous public land—more a layover between Yellowstone and Glacier national parks (a two- and five-hour drive away, respectively) than a destination unto itself. Now—between an ever hipper, historic downtown and direct flights from 18 cities (with new routes from L.A., Philadelphia, Seattle, and NYC)—that's all changed.
Well, sort of.
Why Go in 2020: The fastest-growing micropolitan area in the U.S. (yes, that's a thing), Bozeman—pop. 48,500—plays host to a thriving arts scene, farm-to-table restaurants, and a hatful of local breweries. Meanwhile, over at Montana State University, scientists are doing cutting-edge research. But the cowboy vibe lives on (stop by Head West on Main Street for a killer pair of boots), and those neighboring national parks are as intriguing as ever (don't miss the post-wildfire renovation of Glacier's hike-to Sperry Chalet, originally built in 1913).
Naturally, the outdoors still reign supreme in Montana: From a Bozeman base, you can fly fish the Gallatin River, ski Big Sky Resort's world-class runs, or soak your way to serenity at Norris Hot Springs. With enough Big West ambition, you might even be able to do them all in one day.
Pro Tip: The mountains above town can see snow any month of the year, so come prepared with layers. —EMILY STIFLER WOLFE, Bozeman-based freelance writer and outdoorswoman, as seen in Esquire and Tricycle
Mendocino County
Mendocino is California wine country the way it used to be: quiet living without pretension and a commitment to quality over quantity. This part of Northern California is known for its idiosyncratic mashup of makers, growers, and doers—plus 90 miles of Pacific coastline, spectacular old-growth redwood forests, and some of the biggest cannabis operations anywhere in the West.
Why Go in 2020: The great green expanse of "Mendo" County is freshly on the radar thanks to new tasting rooms such as Smith Story Wine Cellars and Twomey, which opened in the Anderson Valley in late 2019 with earthy and attention-worthy pinot noirs. And the restaurant at Elk's Harbor House Inn recently became the first Mendocino County spot to receive a Michelin star. The area has also welcomed home a prodigal son in chef (and former Michelin-winner) Perry Hoffman, who's returned to take over the kitchen at his family's Boonville Hotel (not surprisingly, in Boonville). Plus, the Skunk Train, a narrow-gauge railroad in Fort Bragg, added pedal-powered and electric motor-assisted rail bikes in the summer of 2019.
Pro Tip: Though Mendocino County has suffered the ravages of wildfires in the past, the 2019 Kincade Fire didn't impact the region at all. In fact, Frey Vineyards, a Redwood Valley organic and biodynamic winemaker that burned to the ground in 2017, bounced back in the spring of 2019 with a new tasting facility. —MATT VILLANO, Northern California-based freelance writer and editor, as seen in The New York Times, AFAR, and more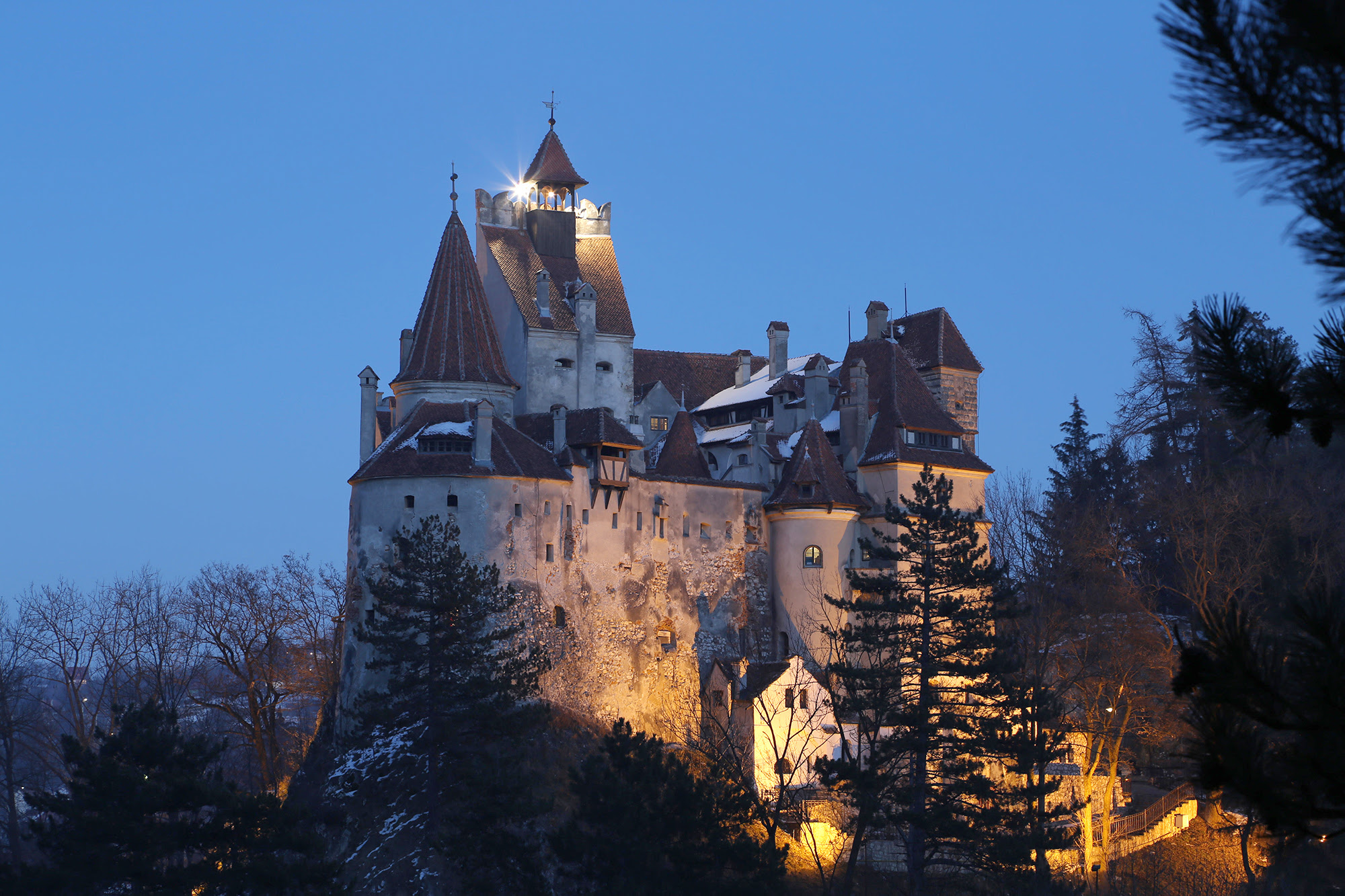 Eastern Europe
From the fancy fairy-tale palaces of Central Slovakia to the moody medieval castles of Transylvania, to the snow-smothered peaks of Poland's Tatras and the golden beaches of Bulgaria's Black Sea coast, Europe's less-discovered eastern edge is home to some of the continent's biggest hits—and far fewer selfie-snapping tourists than her Western side. You'll also have more left in your wallet when you get back home.
Why Visit in 2020: 2020 marks 30 years since the first free elections following the end of Eastern European communist rule. The region's come a long way, with political stability, economic growth, and a thirst for Western trends (just try to count the hipster cafés and craft beer bars). And bucket-list cities like Kraków and Budapest are looking forward to big museum openings in 2020: Kraków's art and antiques gallery Princes Czartoryski reopens after a 10-year refurb, while Budapest will see the inauguration of the House of Hungarian Music.
In general, though, Eastern Europe's attractions tend toward the timeless. Eat gingerbread in its natural habitat in Poland's perfectly preserved medieval town of Toruń; or swim in the milky green Lake Balaton, surrounded by some of Hungary's finest vineyards, forested hills, and medieval fortresses; or take in the still-vibrant folk traditions—everything from the woodwork to the embroidery is distinctly local—of Maramureş.
PRO TIP: The best way to see Eastern Europe is by rail: Train travel here is cheap, reliable, and comfy, with some legs (like the one between Bratislava and Budapest) taking less than three hours. —JOSEPH REANEY, Prague-based, Eastern Europe-specialized contributor to Fodor's Travel, Rough Guides, and more

Blue Ridge Mountains
The Blue Ridge Mountains of North Carolina and Virginia are equal parts Southern and Appalachian, with a healthy dash of cosmopolitan stirred in. The region is perhaps most surprising for its bohemian arts lineage, and, more recently, for a standout culinary scene that'll have you coming back for a second (or third) helping.
Why Go in 2020: Asheville, NC, is known as a haven for highbrow food and craft beer, with more than 100 local beers—from the funky to the hoppy—on tap. But the scenic Blue Ridge Parkway connects Asheville with a host of other under-the-radar-but-ripe-for-discovery places. Like Blowing Rock, NC, where you can spend the night at the only B&B&B (bed and breakfast and brewery) in the Blue Ridge. Or Roanoke, VA, where you'll find restaurants like River and Rail, Bloom, and Lucky, whose deep regional flavors are sourced from local growers. Or Charlottesville, VA, where no fewer than 35 wineries on the Monticello Wine Trail carry on Thomas Jefferson's vision, and restaurants like C&O and Fleurie offer fresh takes on Southern classics.
Pro Tip: Take your time. Spend a few nights (at least) in each town, and sprinkle visits to the many fantastic galleries and boutiques into your eating and drinking. —JASON FRYE, culinary judge and author of Moon Blue Ridge Parkway Road Trip

Scandinavia
Go in summer to cruise the fjords beneath a midnight sun, or in winter for a whole different kind of wonderland. The light yet snowy months of February and March are especially good times: Chase northern lights by night, ride husky-pulled sleds by day. Whatever the season, you'll soon see why Scandinavians are said to be the happiest people in the world.
Why Go in 2020: Thanks to weakening currencies, Scandinavia—and Norway in particular—is increasingly affordable for Americans. This is still far from a budget destination, but the exchange rate movement may well let you expand your regional ambitions.
This part of the world is known, of course, for its jaw-dropping natural landscapes. But don't sleep on the cities; they're culturally rich and ultramodern, with lightning-fast cell and Internet service and mobile payments widely accepted. Stockholm in particular—which, after all, is the birthplace of tech giants like Minecraft, Skype, and Spotify—thrives on digital culture. The city is also slated to host the 10th edition of e-sports tournament Red Bull International (dates are TBA, but August seems likely). For those who like their games with more pitch and less pixel, Copenhagen's Parken Stadium will host four EURO 2020 soccer matches in June.
Pro Tip: Serious planning is the key to budget management in these destinations—more so than in other parts of Europe. Book your stays and any domestic travel at least a month in advance to wring the most out of your dollars. —DAVID NIKEL, author of Moon Norway and Moon Oslo and owner/editor of LifeInNorway.net

Florida Keys
No place can make you fall in love with Florida for the first, second, or tenth time quite like the Florida Keys, where the U.S. is at its most tropical. The 113-mile-long Overseas Highway strings together this necklace of islands and cays that stretch south of Miami, and what they lack in the mainland's long, sandy beaches, they make up for with stunning coral reefs just offshore.
Why Go in 2020: From family-friendly to adults-only, oceanfront hotels abound, and there's a handful of intriguing new additions, including the Kimpton Key West, due to make a 2020 debut in Key West's historic district. The fully restored adults-only Bungalows Key Largo reopened in mid-December 2019—complete with private outdoor plunge pools—after a devastating fire. Little Palm Island Resort & Spa—another good adults-only spot—reopens in April 2020 after extensive renovations. Or, head to Everglades National Park (it falls within the Florida Keys, too), where 20 new platform-based eco-tents make for a cushy camping experience.
Getting there will be easier, too, with new American Airlines service to Key West from Boston, Philadelphia, and NYC.
Pro Tip: Boost your chances of seeing the tiny, endangered, and devastatingly adorable Key deer by staying in the heart of the National Key Deer Refuge on Big Pine Key (try hideaway boutique property Deer Run, on the Atlantic). —TERRY WARD, Florida-based freelance travel writer and expert, as seen in Condé Nast Traveler, AFAR, and more

Chile
Over the past few years, Chile—a nearly 2,700 mile-long wonderland of epic mountains, ancient forests, stark lunar deserts, and jagged coastlines, all squeezed between the Andes and the Pacific—has shed its reputation as the tourism underdog of South America to take the top of travelers' must-visit lists. And no wonder. The country's got off-the-beaten-path allure, up-and-coming cities, a cresting food scene, and endless outdoorsy pursuits—from trekking in Patagonia to "dark sky" gazing in the Atacama Desert. 
Why Go in 2020: 2020 is shaping up to be a great year to visit Chile, with continued favorable exchange rates, increased flight connectivity (thanks to a new partnership between Delta and Chile's largest airline, LATAM, as well as more flight options from Miami to Santiago on American Airlines), and the opening of a modern new terminal at Santiago International Airport. On the lodging front, Santiago will get a new Mandarin Oriental, perfectly positioned in the upscale Las Condes neighborhood near many of the city's best restaurants and shops.
On top of all that, there'll be a total solar eclipse on December 14. Your best bet for views is the resort city of Pucón in the edenic Lakes District—a gorgeous destination under any circumstances. While you're there, check out the natural hot springs, go rafting on the Trancura River, and maybe even climb a volcano.
Pro Tip: Yes, Santiago was hit by inequality protests in late 2019; but you should still make—and keep—your travel plans. Conditions are improving quickly. Once you get outside the capital into Chile's vast wilderness, the unrest has virtually no impact on travelers. —ZOE BAILLARGEON, Chilean-specialized travel writer and author of two guidebooks to Chile

French Wine Country
It's always wine o'clock somewhere in France, where you'll find a sun-dappled vineyard or an elegant châteaux around nearly every countryside corner. The seven best-known regions—Champagne, Burgundy, Bordeaux, Alsace, Provence, the Rhône, and the Loire—would take a lifetime's work to fully explore (please sign us up!). But dropping in for a few days can make for a dream vacation. And this is the year for it.
Why Go in 2020: Natural wine is having a moment. Like the craft beer scene, this is a global movement focused on small-scale production with minimal-intervention led by a ragtag bunch of geeks, punks, and rebels. In this case, their spiritual home is rural France, where you'll want to try everything from the gently sparkling "pét-nats" of the Loire to the giddy Gamays of Beaujolais to the dark, intense rosés of Provence.
In parallel with natural wine's rise, the French winery tour has gone through a reinvention. Once known for their snobbiness, France's vineyards and tasting rooms are showing new approachability—so much so that you can now e-bike between wine bars in Bordeaux or cruise the Burgundian countryside in a vintage Citroën 2CV.
Pro Tip: Take advantage of cheaper airfares on carriers like Norwegian to get from the U.S. to your Paris base. Angers, the Loire's natural wine capital, is less than two hours from the capital by TGV, France's version of a bullet train; and a similar train will take you to the Champagne cellars in Reims in just 45 minutes. (Paris's amazing wine bar scene, with favorites like Septime La Cave and La Buvette, is a handy bonus.) —ELEANOR ALDRIDGE, Paris-based food and wine writer and author of Paris: A Curious Traveler's Guide

Newfoundland and Labrador
Clinging to the edge of the North Atlantic, the vast Canadian province of Newfoundland and Labrador seems to have flown under the travel radar for years, despite a raw and rugged terrain that features nearly 25,000 miles of coastline, a mountainous interior, and rural towns that house some of nation's finest artists. Throw in humpback whales, icebergs, puffins, and world-class treks, and you can see why the secret's out.
Why Go in 2020: Time is of the essence for a couple of blockbuster offshore attractions. In one, the deep-pocketed can now plan a visit to the Titanic wreck. Yes, that Titanic. What's left of the world's most iconic shipwreck rests nearly 12,500 below the surface, and is rapidly deteriorating. Research teams have been navigating the scene for years, but this unique experience—involving a deep-sea dive in a submarine—has been open to travelers only since 2019 through expedition company Bluefish. (OceanGate will expand the offerings in 2021.) The expedition's price tag is hefty—trips start at $59,680 per person—but believe it or not, 2020 trips are already selling out.
On the decidedly more wallet-friendly but no less impactful side of the spectrum, take a guided Zodiac trip from Twillingate or St. John's into open waters to observe behemoth icebergs. As we've now discovered, the Greenland ice sheet is melting faster than predicted, and someday, the so-called Iceberg Alley is likely to be a thing of the past.
Pro Tip: If you're road-tripping around the province, book your rental car well in advance. Newfoundland and Labrador is notoriously short on car rentals. —CANDICE WALSH, Newfoundland and Labrador-based freelance writer, as seen in BBC Travel, The Independent, and more

Sicily
Sicily may be just 10 miles from the Italian mainland, but the culture on this 10,000-square-mile island is a world apart. Greeks, Carthaginians, Romans, Arabs, Byzantines, and Normans each dominated the island at one time or another, and all left traces along the way. Today you can see the blend—mostly harmonized by time, but not entirely—in the region's eclectic architecture  and cuisine. The scenery, too, is surprisingly rich: lush and tropical on the eastern side, with orange groves and Mount Etna steaming above; and ringed by sandy beaches on the north and south coasts.
Why Go in 2020: Once upon a time, Sicily may have been better known for The Godfather than for tourism, but things are changing fast. Palermo, the capital, has undergone significant renovations, including additions or improvements to walkways on major thoroughfares—all told, enough to get the city named Capital of Culture in 2018. An appearance on Netflix's Chef's Table raised the island's foodie profile—and seeded a cottage industry of street food walking tours. And in May 2020, United Airlines will launch the only direct flight from the U.S. (via NYC) to Palermo, making a formerly long and disjointed trip much smoother. Given all of the above, Sicily's bound to graduate to Tuscany/Venice levels of popularity soon—so don't wait long to make your plans.  
Pro Tip: Getting around on public transportation is time-consuming and challenging if you don't speak Italian. You can save yourself major time by renting a car. And despite what you may have heard about Italian roads (or seen on a pass through Rome) driving is a breeze outside of Palermo and Catania. Sicily may be Italy's largest region, but you can drive across it in about four hours start to finish. —SARAH MURDOCH, coauthor of Rick Steves Sicily and part-time Sicily tour guide

Pacific Northwest
The secret's out: Quietly, and not without mixed feelings (plus a determination to retain its off-every-beaten-path cred), the Pacific Northwest has become one of the world's top wine destinations. Yes, the land of hipsters and coffee bars and second-life musicians now also draws serious wine geeks in search of not just the perfect glass, but also cellar-worthy bottles. Turns out stunning hillside vineyards and eco-fabulous wineries—along with the fine forage-to-table restaurants that sprout up around both—make surprisingly nice additions to the region's wild and rugged beauty.
Why Go in 2020: It's easy to forget that trendsetting Oregon was, once upon a time, the wild west—until you saddle up and ride horseback through some of the Willamette Valley's oldest and most celebrated pinot noir vineyards. Less so when you're "wiking"—which is, in fact, a real thing; it means hiking with wine between wilderness lodges, and you can do it along the charming Rogue River near Ashland. Also on the eclectic Oregon menu: pedaling through the Chehalem Valley (there had to be bikes, right?), and hunting for native truffles—with dogs!—at the annual wintertime Oregon Truffle Festival. When you're booking your stay, keep an eye out for the highly anticipated Atticus in downtown McMinnville; the Graduate in Eugene; and The Independence Hotel on the banks of the Willamette River.
Next door in Washington, the outstanding grape-growing region surrounding the small town of Walla Walla recently welcomed Valdemar Estates, run by a Spanish family whose winemaking roots run five generations deep. Check yourself into The Finch, a brand-new boutique hotel downtown; or, if you're after serious R&R, the Eritage Resort, where swanky lakeside bungalows opened this summer.
Pro Tip: Get a wine education and find your tribe in July at the annual International Pinot Noir Celebration, a three-day world-class event that honors all things pinot noir. —KERRY NEWBERRY, Pacific Northwest-specialized wine and travel writer, as seen in Fodor's Travel, Wine & Spirits, and more