Northern Greece welcomes you all year long
If part of the appeal of visiting a destination is exploring places that most American tourists miss, then consider the region of Macedonia—which covers the largest part of northern Greece. The area is rich in natural beauty with mountains, lakes and rivers; history that includes Alexander the Great; and, of course, delicious food including savory pastries. Plus, since most travelers gravitate toward the Greek Islands and Athens (and with good reason), you'll find spots that are less touristy.
A mixture of coastline, mountains and plains, Macedonia's varied terrain gives it appeal all year long—from hiking, skiing and snowboarding in winter to relaxing on golden sand beaches in the summer. To get to this area, fly into Thessaloniki, Greece's second largest city, via a connecting flight from Athens or elsewhere in Europe.
Read our guide for the highlights to see in this region before the masses catch on.
Start in Thessaloniki 


Named to TIME magazine's "World's Greatest Places" list in 2022, Thessaloniki has all the attributes that come with that (think: arts, shopping and nightlife). That said, no matter what year it is, this historic city is worth visiting since it's been a center of culture and influence for centuries. It's home to 15 UNESCO World Heritage Sites, 29 museums and this year celebrates the 64th year of its International Film Festival (Nov. 2-12).   
Thessaloniki is also a major city for foodies thanks to the influx of Roman, Byzantine, Jewish and French influences over time and is a member of the UNESCO Creative Cities of Gastronomy network. For a taste of what the city offers, venture to the Ladadika neighborhood. Once a commercial marketplace for traders from the nearby port (especially olive oil, Ladadika means "with oil"), the area has been recently restored into a pedestrian-friendly district with narrow cobblestone streets, colorful storefronts and alfresco dining. After a satisfying meal, make sure to find a shop selling bougatsas, a sweet and savory cream-filled pie, and/or Trigona Panoramatos, custard-filled phyllo cones soaked in syrup.
The most popular landmark to see is the White Tower, which stands at the seafront and was built as a fort on top of a Byzantine fortification around the 15th century to strengthen the coastline defenses. It even served as a communication center for Allied forces in World War I. Today the public can visit the museum inside it and check out the impressive views from the highest level. 


---
Go east to...
...Halkidiki
With its photogenic beaches, Halkidiki (or Chalkidiki) is a popular resort region during the summer, but fall is still a great time for strolling the sand. Halkidiki is a peninsula that is then divided into three smaller peninsulas: Kassandra, known for its nightclubs; Sithonia, with its picturesque fishing villages; and Mount Athos, or the Holy Mount, the only place in Greece completely dedicated to prayer and worship of God.


As the oldest monastic republic still in existence, the Holy Mount is a self-governed part of the Greek state and visitors must submit a copy of their passport to the Mount Athos Pilgrims' Bureau. Women, however, are not allowed at Mount Athos, for two reasons. One is to ensure celibacy. The other is due to Greek Orthodox tradition, which believes the Virgin Mary tried to sail to Cyprus and was knocked off course to Mount Athos, a place she loved, so she alone is allowed to represent women there.
---
...Kavala


Once the largest tobacco production center in Greece, Kavala is still an important port for the eastern Macedonia region's commerce. It's also a great spot for your stomach; be sure to stroll along the port to try sardine pilaf or calamari stuffed with rice at one of the many fish tavernas.
Sometimes referred to as the "Blue City" due to the reflections of the Aegean Sea, Kavala is located in a prime hillside spot along the coastline and is full of secluded beaches. Other attractions include a tobacco museum celebrating the city's past, an archaeological museum highlighting prehistoric finds from the area and a Lighthouse district offering three structures to explore (it's also known for its amazing sunsets.) Check out the ancient city of Phillippi about 10 miles away. Founded by Phillip II of Macedonia, who was Alexander the Great's father, this city became Alexander's headquarters during his conquests.
---
...Drama
With a name like Drama, you know this destination isn't going to be boring. Sitting at the foot of Falakro Mountain, one of the largest mountains in Greece, Drama offers a base for outdoor activities like skiing, snowboarding, hiking, climbing, mountain bike riding and paragliding. The main feature of the city center is the abundance of water, flowing from the Agia Varvara springs; picnic alongside it or take a leisurely stroll along the paths and stop at restaurants and bars along the way.
Visit the nearby Aggitis cave, on the south side of the Falakro Mountain, which is home to the only river cave in Greece. Open all year long, the cave is full of impressive rocky structures and also provided a number of prehistoric fossils for the local museum.   


There are six wineries in the region that are open to the public. While many international grape varieties are grown here, the most popular local wine is asyrtiko, a white wine similar to Sauvignon Blanc.
---
...Serres 
A college town in the mountains, Serres not only has a vibrant nightlife and busy ski center, but also a wealth of natural attractions like forests and rivers. Perfect for camping, hiking or mountain biking, Lailia Forest, consists mainly of pine and beech trees and covers an area of about 81,500 acres. It's home to more than 500 types of plants as well as animals like fox, badger, deer and wild boar.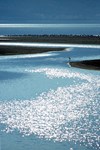 Test your mettle at the Serres Racing Circuit, the largest racetrack in Greece, where you can rent a race car or motorbike and drive the track. International rallies take place on this 1.98-mile track, and there is a pit, restaurants and viewing areas.
---
Go west to...
...Kastoria


Located on the banks of Orestiada Lake, Kastoria is nestled in between the mountains of Grammos and Vitsi. Take a tour of the lake, either by boat or by walking along the promenade, to see the village mirrored on its surface.
One of the first things you'll notice here are the more than 60 Byzantine and post-Byzantine churches, dating from the 9th to the 19th century. Artifacts such as sculptures, murals and icons from the period can be found in the Byzantine Art Museum.
Venture about five miles outside town to see the oldest Neolithic settlement in Europe, the settlement of Dispilio, which dates back to about 6000 BC. The site was only discovered in 1932 when Lake Kastoria levels dropped and wooden stakes were revealed. Now reconstructed, here you can see eight life-sized huts made of tree trunks, branches and rope, plastered together with mud with a roof of straw. Visit the museum in the village, which displays all the findings, including a flute made of bones and an inscription showing the original form of written speech.   
---
...Naoussa
With the slogan "Sorry…no beaches," Naoussa sets itself apart from Naousa in the Cyclades and makes it clear that this is not your typical Greek vacation. Oenophiles may flock to the lush greenery found here as Naoussa is surrounded by orchards and vineyards.

Red wine here is made from Macedonia's flagship grape, Xinomavro, and is best paired with dishes like taramasalata (which combines mashed potatoes or bread with lemon juice, olive oil and fish roe), kokkinisto (meats braised in tomato sauce) or bougatsa pie.
---
...Edessa
Situated on a steep plateau, Edessa is most famous for its 12 waterfalls. Formerly called Vodena, or City of Waters, Edessa's connection to water is so important that there's even an Open-air Water Museum here. (Within this complex, there's even the only Greek aquarium with freshwater fish.)

In addition to the waterfalls, there is the nearby Loutraki Aridaia Baths, also known as the Pozar Thermal Springs, which has 48 individual baths open all year.       
---
...Vergina
About one hour west of Thessaloniki is Vergina, which was the first capital of the ancient kingdom of Macedonia and is now a UNESCO World Heritage Site. This is where King Philip II of Macedon lived and died and where his son, Alexander the Great, was crowned before setting off on his quest. In 1977, Philip II's tomb was discovered, unlooted and virtually intact, and you can visit the royal burial chamber today.

---
Ready to go? Start planning your trip to Greece with these tips.