10 Reasons to Celebrate Puerto Rico in 2022

Puerto Rico's jewel-like waters, emerald forests, layered cultural heritage and enthralling art scene make the island worthy of praise — and a visit — any time at all.
But this is a special time for Puerto Rico. Starting this past fall with events running through June 2022, the island is celebrating the 500th anniversary of the founding of Old San Juan — the oldest, and, with its historic architecture and dazzling coastline, one of the most picturesque cities in the United States.
And since Puerto Rico is part of the US, you can join in the celebration of this landmark birthday without even securing a passport — or honor the milestone by planning your future dream vacation. (Read more on the requirements for traveling safely to Puerto Rico.)
Whether you visit next week or next year, Puerto Rico is brimming with enriching, thrilling and relaxing experiences for first-time travelers, repeat visitors and those looking to reconnect with their island roots alike.
Read on for 10 features of this island destination to celebrate now.
1. Perennially Popular Old San Juan
Since a whopping 27 US gateways offer nonstop flight service to San Juan, starting your celebratory Puerto Rico trip in the 500-year-old city is not only a classic move, but also a practical one.
Walk the blue cobblestone streets (which themselves have a story — they're paved with ballast used to steady 18th-century Spanish ships) and you'll feel the history seep through the soles of your shoes. Take in sights seen by so many eyes over the ages, like the deep turquoise waters of San Juan Bay, where Spanish conquistador Juan Ponce de Leon first landed in 1508; or the 45-foot-thick fortifications built around "the Walled City" to ward off pirates and foreign invaders in the 17th century.

Or scope out the regal periwinkle façade of La Fortaleza. Built in 1537, the estate has served as the governor's residence until today, making it the longest-serving executive mansion in the Western Hemisphere — and earning it UNESCO World Heritage Site status. 
Yes, you will want to climb the steps of El Morro and touch the original bronze cannons that have stood guard since the 1500s. Linger amid the brightly colored houses and shops that characterize the neighborhood, ideally with a piping hot cortadito in hand. (Better yet, take the new walking tour of the town, launched in celebration of its milestone birthday.)


But the island harbors many more charms beyond this iconic enclave — part of the Metro region, which also includes the buzzing metropolitan streets of modern San Juan. So to celebrate Puerto Rico right, be sure to save plenty of vacation days.
Now, a little more on what to see in the regions outside Old San Juan. 
2. The Eastern Region's Hiking and Natural Wonders
Easily accessible from San Juan on the eastern portion of the island, you'll find an emerald mountain oasis in El Yunque National Forest. Hikers of all fitness levels take to the well-maintained paths to reach swimmable waterfalls; spot wildlife ranging from long-bodied mongooses to rare lime-green Puerto Rican parrots; and scale a tower that, on a clear day, promises views of four different types of rainforest. All this is set to the soul-soothing tune of the native tree frogs' (coquis') signature trills. 


Not to be missed is a nighttime paddle across Las Cabezas de San Juan Reserva Natural — one of only five bioluminescent bays on the planet, three of which are in Puerto Rico. (It's no wonder the words Puerto Rico directly translate to "rich port," is it?) Single-celled organisms called dinoflagellates densely populate the waters here, and their tiny bodies' glowing superpowers are activated by movement — a.k.a., every time you stir the water with your oar. The skies here shine too — with stars, that is — thanks to the minimal amount of light pollution generated in the protected Laguna Grande Nature Preserve from which kayak tours take place. 
3. History, Culture & Hot Springs in the South  
Ponce in Puerto Rico's southern region overflows with culture and history. For an up-close look at a regal Spanish Revival-style home, The Castillo Serrallés Museum is a must-visit. The elegant property, built by the family of Don Q rum fame, features a butterfly nursery and a meditation-ready Japanese garden complete with koi ponds and pagodas. And it's set adjacent to another landmark — the 100-foot Cruceta del Vigia, a cross that houses a 10-story tower guests can ascend for panoramic vistas of the city and the Caribbean Sea.


Ponce's architecture is noted for its florid hues and elegant 19th-century colonial designs. These include, fittingly, the Museum of Ponce Architecture, which is housed in a bold pastel-pink building some have compared to a wedding cake. Design aficionados will most definitely want to snap a selfie at the Parque de Bombas, a former firehouse-turned-firefighters' museum, decked out in loud red and black stripes reminiscent of a checkerboard.   


If your self-guided walking tours have left you with sore calf muscles, there's another "hotspot" in the southern region that has the remedy: the hot springs of Coamo. Local legend has it that the waters here are the Fountain of Youth Juan Ponce de Leon sought when he made landing half a millennium ago. The pools are fed with natural thermal spring water heated by magma from a dormant underground volcano. Temperatures range from mildly warm to intensely steamy, and visitors credit the mineral-rich water for alleviating a wide range of ailments. 
4. Beach Breaks & Art Walks Out West
Rincón on the western portion of the island is a veritable mecca for surfers — it's hailed as one of the top spots to catch a wave in the entire world. Fittingly, the laidback surf mentality characterizes the culture on this remote and eclectic corner of the island.  


Those more apt to hang a painting than to hang ten will find plenty to feed their artistic fervor. Time your visit to coincide with the Thursday evening art walk in Plaza de Recreo, when the creatively inclined stroll the neighborhood's numerous art galleries to the irresistibly danceable beat of live bomba music. Nosh on bacalaito (codfish fritters) or relleno de papa (meat-stuffed potato balls) prepared by street vendors to fuel up for a fiesta that could carry on way past sundown.
5. Caves, Lighthouses and Pirate Ships to the North
The northern region of Puerto Rico has bragging rights on one of the world's largest underground rivers: Río Camuy, which flows through hundreds of caves spread out over 10 miles. At the river's namesake park, walk through a gaping entrance to explore a portion of the cave system. Bring a flashlight to get a look at the stalactites, stalagmites and trickling water on the cavernous limestone walls. (You won't be totally reliant on said flashlight; the path is equipped with soft lighting to guide the way.)


The park, which is home to an endemic blind fish and more than a dozen bat species, can be accessed from Camuy, the westernmost of the nine towns that make up the north region. Arecibo, two cities east, lures visitors not only with its untouched beaches, but with the postcard-ready Arecibo Lighthouse that's also home to a historical theme park. At this hub of hands-on learning, kids can climb up into play-ready pirate ships, explore a replica of a Taíno (Puerto Rico's indigenous population) village, and cool off in an adorable splash park.               
6. Java and Thrills in the Central Mountain Region
Coffee lovers should head for the hills — or mountains, to be more precise — to sip world-renowned Puerto Rican coffee, roasted and steeped fresh off the bush. Most of the island's hot, rich brews start at one of the dozens of coffee haciendas here, where the cool climate and mountainous topography are ideal for the growing. 


Once sufficiently caffeinated, the next logical point on your journey will be the Toro Verde Adventure Park, where you'll find "The Monster." The zipline clocks in at more than a mile in length, and was once featured on The Tonight Show when none other than Jimmy Fallon strapped in to fly across the Orocovis Mountains at 95 miles an hour.  
7. Wildlife Spotting on Culebra & Vieques Islands
Whether for a day trip or an extended retreat, reaching Puerto Rico's most popular island outposts entails nothing more than a quick (and affordable) boat ride from Ceiba on the east coast, or a plane ride from San Juan. Smaller Culebra is not just overflowing with secluded white sand beaches (which, admittedly, encompass much of its 20-some miles of pristine coastline), but also with scads of marine life worth diving for, thanks to the active reef and 20-plus cays that surround it.  

More than half of the island of Vieques belongs to the Vieques National Wildlife Refuge, and with ecosystems ranging from upland forests, to mangroves to coastal lagoons, this protected park is one of the Caribbean's most diverse. The island is also a go-to for stud spotting — by which we mean the plentiful wild horses who parade the island. The island is also home to another bioluminescent bay, this one recognized as the brightest in the world by the Guinness Book. 


But Vieques plays host to many manmade diversions as well, like the string of beachfront restaurants, bars, lounges and pampering resorts clustered on the island's south-central coast; plus landmarks like Fortin Conde de Mirasol, the last built by the Spaniards in the Americas, which now houses an art collection and artifacts that shed light on Vieques' history. 
8. Island-Wide Eco-Friendly Stay Options
Travelers concerned about their ecological footprint will find limitless ways to sustainably enjoy Puerto Rico's beauty. To compliment the aforementioned low-impact hiking and paddling opportunities accessible island-wide, the local hospitality industry is sharpening its focus on conservation.
Dorado Beach, A Ritz-Carlton Reserve is one standout example. Converted from a plantation into an eco-hotel in the 1950s by a member of the Rockefeller family, the 5-star resort is removed just enough from the metro region to feel like a nature retreat. It infuses sustainability in everything from its sulfate-free toiletries to its bespoke eco-friendly excursions programs.      


The Yuquiyu Treehouses are just one more example of accommodations in the eco-friendly category. As the name implies, guests "glamp" here in artisan-made treehouses. The rainforest property houses an organic farm from which the on-site restaurant's health-promoting and sumptuous plant-based cuisine (breadfruit tostones and portobello, basil and pine nut-topped rotini, for example) is crafted. 
9. Blissfully Bountiful Beaches
While much has changed over Puerto Rico's last 500 years, the island's status as one of the world's most paradisiacal beach destinations has not. While San Juan's Condado District, Rincon's surf-ready waves and Vieques' blissful sands are some of the most famous examples, there are literally hundreds more to explore.
Fajardo in the eastern region, for example, is home to gorgeous beaches ideal for watersports from windsurfing to snorkeling, plus a plethora of accommodations ranging from boutique hotels to upscale resorts.


It's worth venturing out onto the narrow peninsula that juts from the island's southwest side to experience La Playuela (also known as Playa Sucia), a half-moon shaped beach located within a protected natural area in the town of Cabo Rojo. The beach here is completely natural and unspoiled — reachable only by a drive down a rugged road followed by a short hike. A visit here would not be complete without a climb up the nearby Faro Los Morrillos lighthouse, whose stature atop the limestone cliffs affords sweeping cerulean sea views.  


Crash Boat Beach in the town of Aguadilla on the island's northwest side is another standout. The spot gets its curious name — and its popular fluorescent-blue and yellow pier — from its former use as a marina for the U.S. Air Force. The pilings around said pier are ideal for shore dives, thanks to the octopus, seahorses, tangs and globular frogfish that congregate around them. There's a festive scene on shore, too, with reggae music, local craft vendors and food stands on deck most days.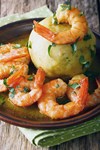 Head to the town of Aguadilla for more fresh seafood, Puerto Rican specialties (eating mofongo and banana leaf-wrapped pasteles is basically mandatory) and light beachy fare. 
10. Your Trip Helps Locals Build Back
One of the best aspects of Puerto Rico travel is that it funds more than fun. It's common knowledge that the island has experienced numerous challenges, from natural disasters to economic struggles. Every dollar spent on local tours, hotel stays, shopping and dining helps the people of Puerto Rico bounce back — and if that isn't a reason to celebrate, we don't know what is.  
---
Ready to go? Check out these special offers and kick off your Puerto Rico celebration today.