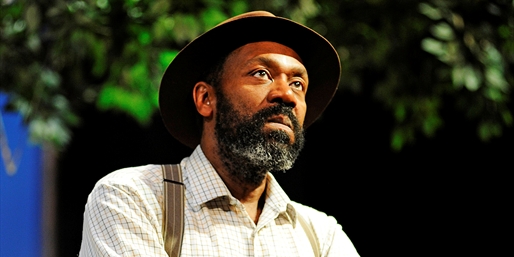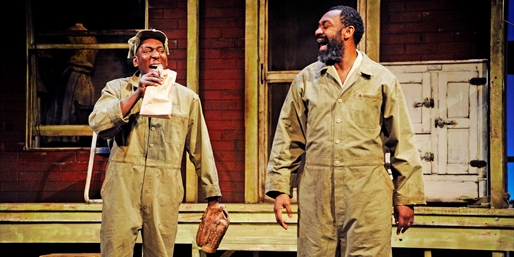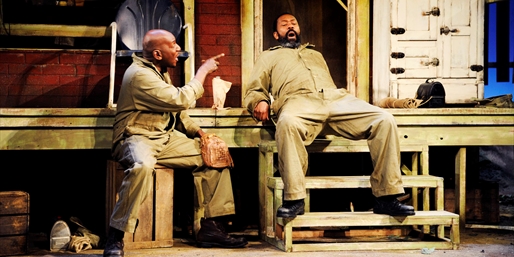 Lenny Henry gives "a powerful performance" in a new production of August Wilson's masterpiece "Fences", according to the Financial Times. Get a top Band A or B ticket to this stage drama for £13.50 (including all booking fees) at the Festival Theatre in Malvern -- saving up to 51% on the usual cost.
Why we love it
Save up to 51% on a weeknight or Saturday matinée performance of "Fences" starring Lenny Henry at the Festival Theatre in Malvern

Band A and B tickets are now on offer for £13.50 (including all booking fees)

Alternatively, pick up a ticket to a weekend evening performance for £14.58 (up to 53% off the usual price)

"Lenny Henry delivers moments of wrenching intensity" -- The Daily Telegraph

The critically-acclaimed play charts the experience of a black American family in the 20th century

Earned August Wilson the 1987 Pulitzer Prize for Drama and the Tony Award for Best Play
When
March 18, 2013 - April 1, 2013
Where
Festival Theatre
Malvern Theatres
Grange Road
Malvern, WR14 3HB
Tel: 01684 892277
What's included
Following his critically-acclaimed performance as Othello in the West End, Lenny Henry takes on the role of Troy Maxson in August Wilson's multi-award-winning production, which comes to Malvern from 8-11 April.
Set in 1950s America, the play tells the tale of Maxson, once a gifted athlete who was denied his turn at the big time and now struggles through daily life in Pittsburgh. Resentful of a world he believes has denied him chances at every turn, he takes out his anger on a sports-obsessed son and his loyal wife.
Directed by Paulette Randall, this production has received rave reviews from The Daily Telegraph and the British Theatre Guide.
This £13.50 offer is for a Band A or B ticket in the Stalls or Circle on weeknights and Saturday matinée. Including the theatre's 8%-per-ticket fee, the usual price is between £24.30 and £27.54 for weekday performances. Travelzoo has also negotiated an offer for weekend evening performances on 12-13 April, for £14.58. These also include all booking fees, and hold a regular value of £24.30-£30.78.
How to Book:
Click "Buy Now" to book directly with Malvern Theatres
- Choose your preferred performance by clicking "Buy Tickets"
- Choose where you want to sit -- Stalls or Circle
- Pick the specific seats you want. These will initially show up at full-price (between £22.50-£28.50) without the 8% booking fee
- Click "Add Seats to Basket"
- Enter promo code travelzoo and click "Apply Code"
- The discount will now be applied to show a full price seat cost of £12.50 or £13.50. Select the number of these you want to buy and proceed to the checkout where the 8% fee will be added
- Note: The theatre's website is not optimised for mobile phones. We recommend using a PC, laptop or tablet to book online
The small print
Subject to availability. Valid for all performances 8-13 April. Band A and B tickets usually cost between £24.30 and £30.78. All prices quotes already include an 8%-per-ticket fee. Advance booking required. Not valid for tickets already purchased. No cash value or cash back. The full value quoted is based on the maximum ticket cost plus additional per-ticket fees at the time of publication. Cannot be used retrospectively or in conjunction with any other offer. Bookings must be made by 1 April. Online booking only.