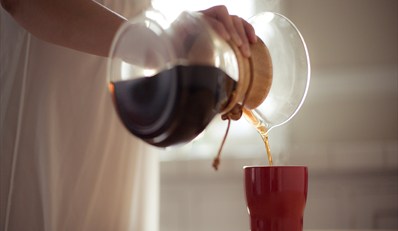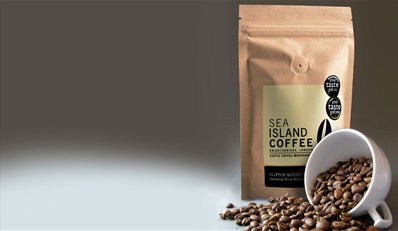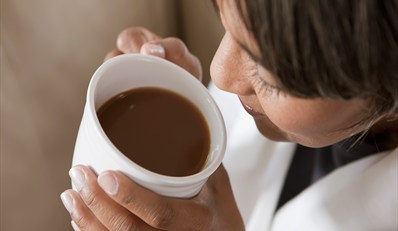 Save more than 50% on the cost of three delicious varieties of rare coffee from award-winning producer Sea Island Coffee. For £19.99, sample this exotic selection designed to suit your changing coffee moods throughout the day.
Why we love it
A collection of three different 125g coffee packs from Knightsbridge-based Sea Island Coffee for £19.99 instead of the usual £45

Includes Hawaii Kona Private Reserve, Jamaica Blue Mountain and New Caledonia, Domaine du Kouandji blends

Jamaica Blue Mountain was awarded a gold star at the Great Taste Awards 2012

Sea Island's products have been praised by GQ Magazine, The Sunday Times and Taste Gold magazine

The set has been created to reflect your changing coffee moods throughout the day

Choose from whole roast beans or a selection of different ground varieties
When
Jan. 18, 2013 - Feb. 4, 2013
What's included
The Rare Collection, which usually retails for £45, includes all three of the following 125g pouches:
- Greenwell Estate Hawaii Kona, Private Reserve: This Kona coffee is estate-grown on just 150 acres of the most productive land in the Kona District, Hawaaii. You'll notice a heady aroma, light acidity touches of red wine and spices, and a smooth, medium body which makes it the perfect blend to start the day
- Jamaican Blue Mountain: Sourced from Clifton Mount, the oldest functioning coffee estate in Jamaica, this award-winning blend is the ideal post-lunch pick-me-up -- it gives an exquisite balance of aroma, body and acidity, followed by a mellow sweet aftertaste
- New Caledonia, Domaine du Kouandji: A favourite of Sir Winston Churchill, New Caledonia has a light aroma with undertones of nuts, apricots, caramel and cocoa. With a naturally low caffeine content of 0.6%, this makes the perfect after-dinner treat
Jamaica Blue Mountain was one of the coveted gifts handed to celebrities such as Adele, Kanye West and Katy Perry at the MTV Europe Music Awards 2011.
You can choose whether you receive the coffee as whole roast beans or ground for cafetières, espresso machines or a Turkish pot.
All postage and packing costs are covered in this offer, so you'll only pay the reduced rate of £19.99.
How to Book:
Click 'Buy Now' in the top right-hand corner of this page, and purchase your voucher directly form Travelzoo. Once your voucher is emailed to you, email the address stated on your voucher, and include your voucher number, PIN number, choice of coffee blend (cafetière filter, whole bean or espresso grinds), full name and postal address. You'll then get an email confirming that your order has been accepted. Please allow 10 days for delivery.
The small print
Valid for The Rare Coffee Collection from Sea Island Coffee. Voucher must be redeemed in one transaction. Vouchers can only be redeemed via email. Products will be delivered within 10 days. Delivery costs are included. Multiple vouchers may be purchased, also as gifts. Redemption via email only. Cannot be combined with any other offer. No cash value or cash back. Vouchers must be redeemed by 4 February. Note: This is a limited offer and may expire before the stated expiry date.