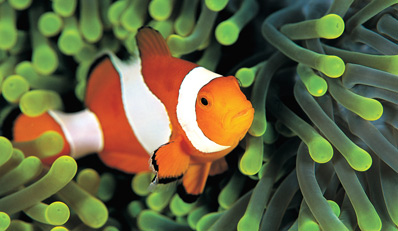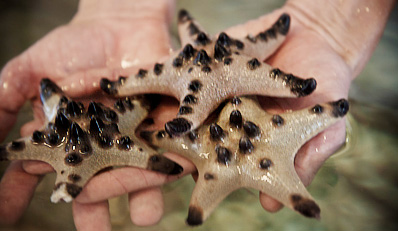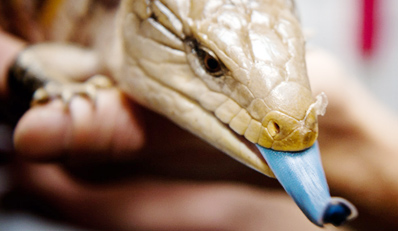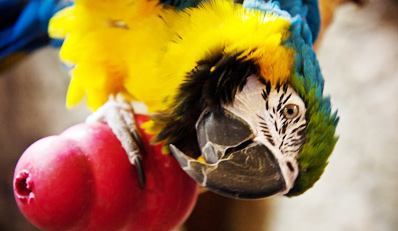 The Riverfront Times praises the "dream-world quality" of World Aquarium, located within the City Museum, and calls the displays and interactive exhibits a "kid's thrill." Spend hours crawling through the shark tank, exploring Sand Castle City and observing a list of creatures that includes turtles, amphibians, reptiles and otters. With this Local Deal, which features a discount of up to 75%, select one of four guided-tour options for two people for as little as $25.
Why we love it
Choose from 3 guided tours through the World Aquarium starting at $25 for 2 people
Tours include behind-the-scenes access to aquarium exhibits and a chance to feed animals
The World Aquarium houses more than 10,000 fish, amphibians, insects, turtles, birds and other animals
Or for $99, take the Extreme Adventure Tour and get hands-on with animals like tarantulas and scorpions
Families with 3 or 5 people can purchase multiple vouchers and still receive significant savings on regular rates
When
Sept. 19, 2012 - Dec. 20, 2012
Where
World Aquarium
701 N. 15th St., 2nd Floor
St. Louis, MO 63103
Tel: 314-647-6011
What's included
Choose from the following tours, led by aquarium curators and educators:
The Discovery Adventure Tour: For $25, regularly $100, two can spend up to three hours on a guided trip through the entire aquarium, including behind-the-scenes access. Observe the museum's land animals, like armadillos and anteaters feeding, while getting hands-on with stingrays, sharks and the popular "doctor fish" -- perfect for first-time visitors.
The Light & Lively Tour: For $25, regularly $50, two can take a 90-minute quick-yet-comprehensive museum jaunt with a Q-and-A session with museum staff at the end of the experience; great for younger children or people with limited time downtown.
The Extreme Adventure Tour: For $99, regularly $200, two can get up close and personal with the museum's most intense tour. Visitors will get hands-on with animals like tarantulas and scorpions, learn about what animals eat, observe feedings and receive a special fossilized shark-tooth necklace as a souvenir.
The World Aquarium is constantly adding new animals and attractions, so even if you've visited once before, there's often something new to see. The facility also doubled its weekend staff, making it easier for families to reserve a tour on Saturdays and Sundays with school back in session.
The fine print
Vouchers can be redeemed starting Thursday, Sept. 20, through Dec. 20, 2012. Call 314-647-6011 between 9:30 a.m. and 5:30 p.m. Monday-Friday to make a reservation and reference voucher, but vouchers can be redeemed 7 days a week. Reservations are required and subject to availability. Not valid for admission to City Museum. Voucher holders may be grouped with other participants. See below for full terms and conditions.
See all terms