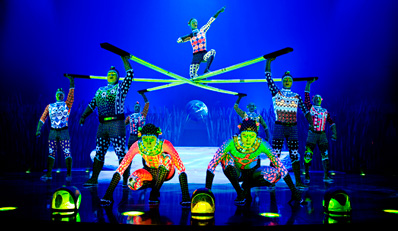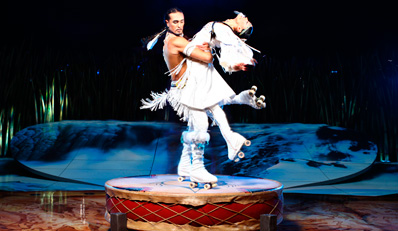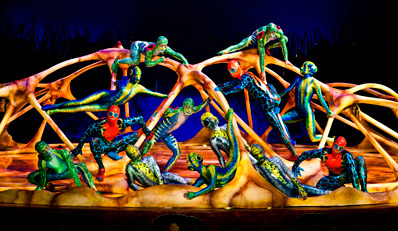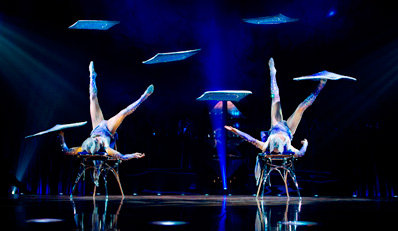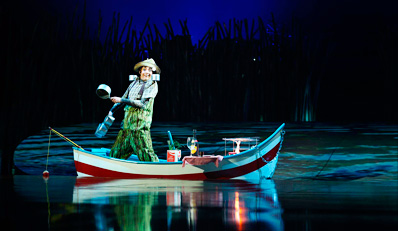 Valentine's Day is approaching, and Travelzoo subscribers can treat a loved one with tickets to "Totem" by Cirque du Soleil, which The Boston Globe calls "visually ravishing." With this special offer, save up to $25 per ticket and see the show this March or April at Citi Field.
Why we love it
"There hasn't been a Cirque show quite like this" - The Huffington Post
"Totem" by Cirque du Soleil is coming to Citi Field in Queens
Several shows are available March 15 - April 21
Tickets start at $55 for adults and $45 for kids (regularly $66 and $56)
This 2013 engagement marks the 25th anniversary of Cirque du Soleil visiting NYC
There are no additional fees with this offer
When
Jan. 24, 2013 - Feb. 19, 2013
Where
Cirque du Soleil
Citi Field (Home of the New York Mets)
123-01 Roosevelt Ave
Queens, NY 11368
What's included
Select from more than two dozen dates, March 15 - April 21, including Wednesday-Friday and Sunday shows.
Price Level 3 ... $55-$57, reg. $66-$70
Price Level 2 ... $66-$70, reg. $85-$95
Kids (ages 2-12) tickets are:
Price Level 3 ... $45-$47, reg. $56-$60
Price Level 2 ... $56-$60, reg. $75-$85
Note: The lower-priced tickets are for performances on Mondays-Thursdays. A $5 per ticket World Water Day donation is added to performances from March 20-24.
Travelzoo Tip: Over a dozen performances have just been added and Travelzoo subscribers will have the pick of the best seats on the following dates: March, 27, 28 & April 3-5, 10-12, 17-19.
Booking Instructions
Select "Buy Now" to purchase directly from Cirque du Soleil. Select desired performance from the calendar. Select the quantity of tickets, then choose your seats from the interactive map and click "Continue." Mobile users: Click "Buy Now" to purchase. Select performance, quantity of tickets and price level, then click "Search." Select delivery method and continue with booking.
The fine print
See booking instructions for step-by-step details on how to book. There are no additional fees with this offer. No refunds or exchanges. Subject to availability. Restrictions may apply. Children are 2-12.