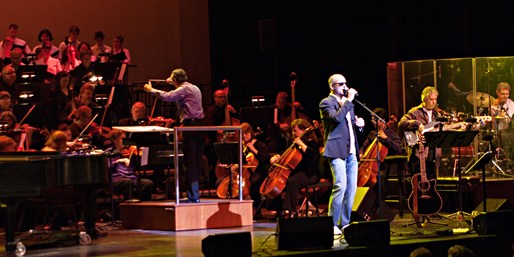 Celebrate the music of Led Zeppelin with rock band Jeans 'N' Classics and
the Austin Symphony Orchestra.
Tickets are 35% off for this one-night-only concert at Austin's Long Center for the Performing Arts.
When
March 12, 2013 - March 19, 2013
Where
'The Song Remains the Same: The Music of Led Zeppelin'
Long Center for the Performing Arts
701 W. Riverside Drive
Austin, TX 78704
Tel: 512-474-5664
What's included
Tickets to see these two musical forces add new dimension to Led Zepplin's classic hits are $29, regularly $45, for Side Orchestra, Parterre and Mezzanine seats. The show starts at 7:30 p.m. on Wednesday, March 20.
Booking Instructions
To purchase tickets, click "Buy Now." Enter TZOO in the box and click "Go." Click on the title of the performance, then enter a quantity of tickets and click "Add to Cart." Enter the security check word and click "Continue," then review order and click "Checkout." Create an account or log in to book.
The fine print
See Booking Instructions for step-by-step details. There are no additional fees with this offer. Restrictions may apply. Photo by Julie Wise.