7 Reasons Why This 5-Star Desert Resort Needs to Be on Your Bucket List
If a desert retreat isn't on your vacation bucket list, then it should be, especially since we have a deal that saves you 50% at "one of the country's top resorts" (Fodor's). Here are seven reasons why the Boulders Resort and Spa in North Scottsdale is not to be missed.
1. If Bedrock had a Beverly Hills neighborhood, the Boulders Resort and Spa would be it. After all, it is named one of Travel + Leisure's 500 World's Best Hotels in 2015.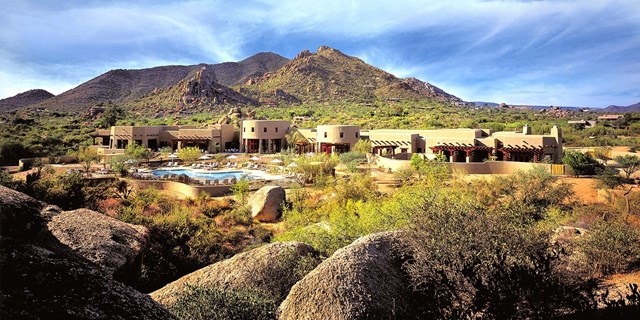 ---
2. The resort spent $8 million on a renovation this year and spared no expense on the Casita rooms. Just look at that fireplace.
---
3. If 500 square feet isn't enough space, the renovated bathrooms just had the pebble-stoned showers enlarged. Not to mention high-end fixtures that make this bathroom look like it's straight out of the pages of Architectural Digest.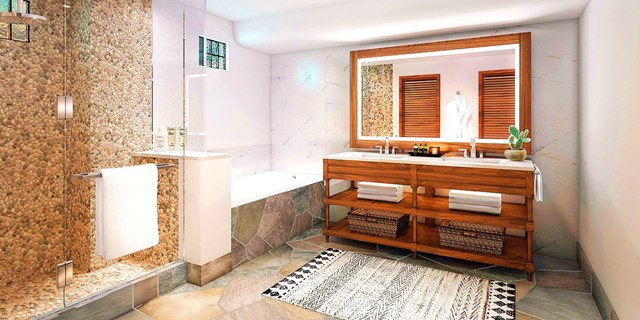 ---
4. It has not one, but two championship golf courses. Watch out for the 12-million-year-old boulders, though. They were here first.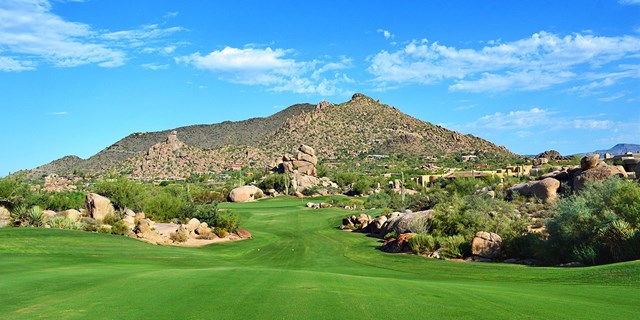 ---
5. I know a desert view seems like an oxymoron, but there is nothing barren about admiring the Sonoran Desert mountain ranges from your Casita's very own private patio or balcony.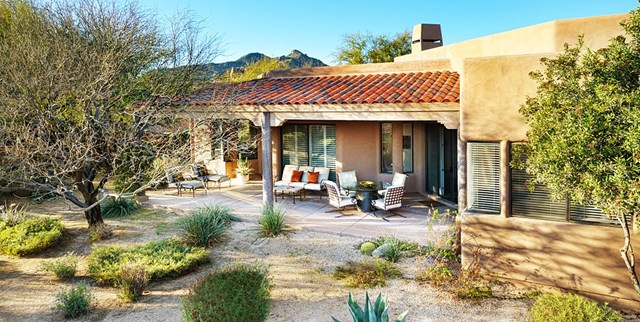 ---
6. Professional astronomers lead guests on nightly star gazing walks, but for the early birds, the sunsets are pretty unbelievable too.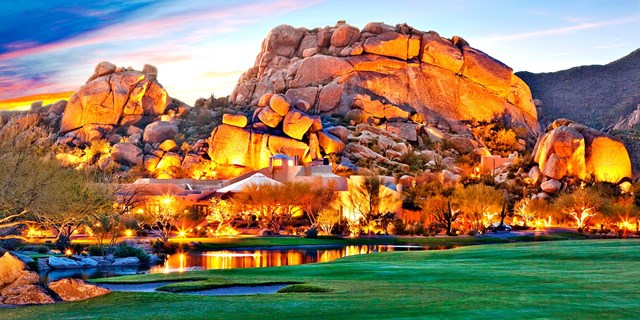 ---
7. With 1,300 acres to explore, there is no shortage of outdoor activities. But you can't stay at a place called Boulders Resort without doing some rock climbing.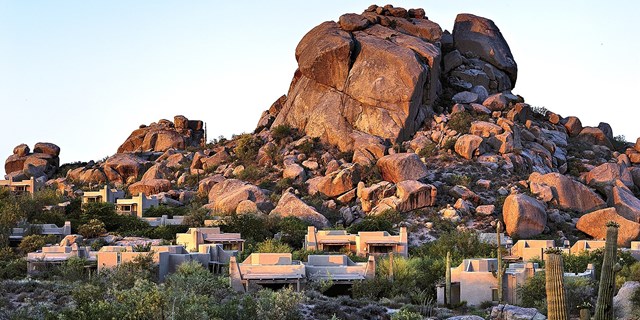 Click here to learn more about the 5-star Boulders Resort & Spa and Travelzoo's exclusive deal for $199 per night.
Join Travelzoo for FREE!
The best travel and local deals delivered to your inbox.