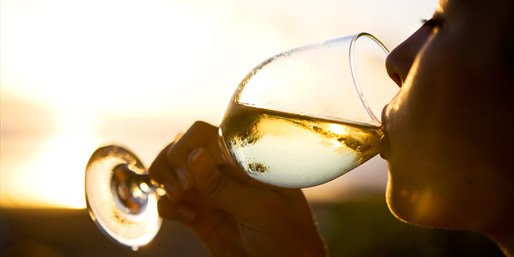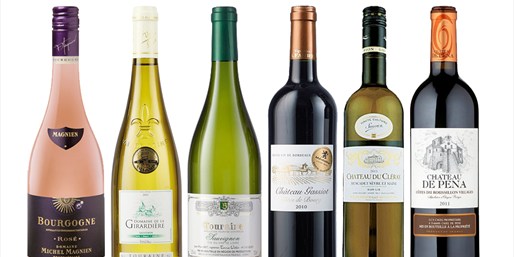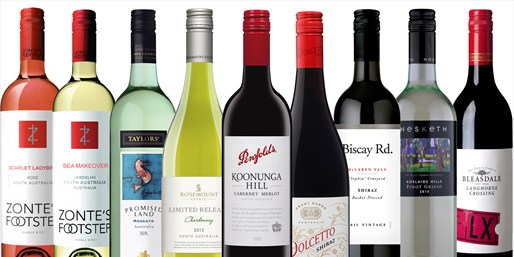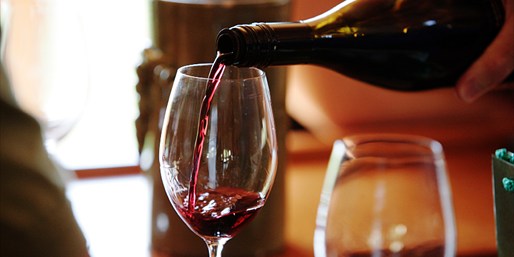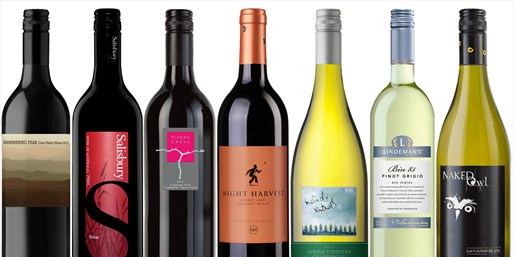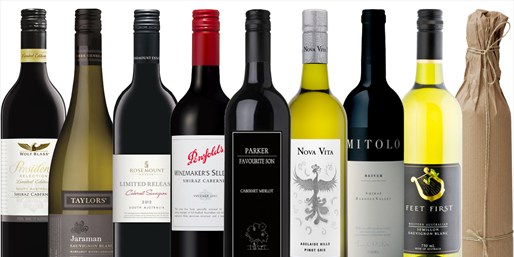 WineMarket is offering a case of wine from $75. Saving you up to $147 off the regular value of these cases, this offer includes free delivery within 10 working days (for most areas of Australia).
Why we love it
A case of wine now costs from $75 including free delivery with this offer from WineMarket
A saving of up to 54%, you can choose from four different cases
For $75, the 'Travelzoo Travellers Mix' is put together uniquely for Travelzoo subscribers, and features six bottles of premium French wines
The 'Value Mix Case' for $85 features 13 bottles of Australian red and white wines from popular brands such as Lindeman's
Should you want a case of 12 Halliday rated wines, opt for the 'Halliday Mix Dozen' for $120, featuring wines from the award-winning, and 5-star Halliday rated wineries Penfolds and Grant Burge
Alternatively, for those who want a case of 12 high quality red and white wines, the 'Premium Mix Dozen' for $144 includes two mystery wines, a vintage Mitolo Riever Barossa Shiraz Cork 2004 and more
WineMarket delivers to most areas of Australia within seven to 10 working days
Valid for purchase until 5 November, 2013
When
Oct 25, 2013 - Nov 06, 2013
What's included
You can choose from four select cases, put together by professionals for Travelzoo subscribers, featuring red, white and rose Australian and French wines.
The options include the 'Travelzoo Travellers Mix' of six French wines for $75 per case, 'Value Mix Case' for $85 per case of 13 bottles, the 'Halliday Mix Dozen' $120 per case, and 'Premium Mix Dozen' for $144 per case.
The wines come from award-winning wineries such as the 5-star Halliday rated Penfolds and Grant Burge, and many more.
Choose from the below cases:
Travelzoo Travellers Mix $75 (reg. $160)
-Chateau Gassiot Bordeaux 2010 x1
-Domain Magnien Bourgogne Rose 2010 x 1
-Domain Jean-Marc Biet Aoc Touraine Sauvignon 2012 x 1
-Chateau du Cleray Muscadet 2011 x 1
-Chateau Laribiere Bordeaux 2011 x 1
-Chateau de Pena Cotes du Roussillon 2011 x 1
The Value Mix Case $85 (reg. $184)
-Malindi Vintners Chardonnay 2011 x 2
-Shimmering Peak Clare Valley Shiraz 2011 x 2
-Naked Owl Adelaide Hills Sauvignon Blanc 2013 x 1
-Pipers Creek Limestone Coast Cab Sauv 2011 x 2
-Night Harvest Bronze Label Cabernet Merlot 2010 x 1
-Salisbury Shiraz 2012 x 3
-Lindemans Bin 85 Pinot Grigio 2012 x 2
The Halliday Mix Dozen $120 (reg. $227)
-Rosemount Limited Release Chardonnay 2012 x 1
-Hesketh Adelaide Hills Pinot Grigio 2012 x 1
-Zonets Footstep Sea Makeover Verdelho 2011 x 2
-Taylors Promised Land Moscato NV x 1
-Zontes Footstep Scarlet Ladybird 2011 x 1
-Grant Burge Dolcetto Shiraz 2012 x 1
-Bleasdale Langhorne Crossing LX Red Blend 2011 x 2
-Penfolds Koonunga Hill Cabernet Merlot 2010 x 2
-Biscay Road McLaren Vale Shiraz 2011 x 1
The Premium Mix Dozen $144 (reg. $291)
-Rosemount Limited Release Cabernet Sauvignon 2012 x 1
-Penfolds Winemakers Selection Shiraz Cabernet 2012 x 1
-Wolf Blass President's Selection Shiraz Cab 2011 x 1
-Mystery Mt Crawford 94 pt Riesling 2011 x 2
-Parker Favourite Son Cabernet Merlot 2010 x 1
-Taylors Jaraman Sauvignon Blanc 2011 x 1
-Firebird Adelaide Hills Pinot Gris 2010 x 1
-Feet First Frankland River Semillon Sauv Blanc 2010 x 2
-Mystery Barossa Marsanne Viognier Roussane 2011 x 1
-Mitolo Riever Barossa Shiraz Cork 2004 x 1
The fine print
Purchases must be made by midnight (AEDT) Tuesday 5 November, 2013. Subject to availability. You must be over the age of 18 to purchase this deal. It is an offense to sell, supply to, or obtain liquor on behalf of a person under the age of 18 years. If at the time of delivery the courier has any doubt as to the recipient's age, ID may be requested before the courier will complete the delivery. WineMarket supports the responsible service and consumption of alcohol. No deliveries can be made to certain alcohol restricted 'Dry Areas' in Queensland. WineMarket Pty Ltd, South Australian Liquor License: 51402336.